Soon after we posted Flakjakt's music video, which claimed to be the first music video shot on the iPhone 4, we received a message from Kyle Roberts of Reckless Abandonment Pictures, claiming that his video was actually first. Even better, Roberts shared how they filmed the video with the iPhone 4, including images of the iPhone attached to professional quality jibs and sharing his thoughts on the experience.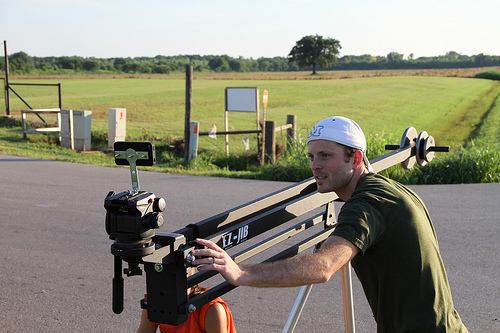 "Sarsaparilla Girl" by Dr. Pants was shot entirely with the iPhone 4's camera with 720P video recording.  The video was completed and uploaded a mere 48 hours after the concept was drawn out. The equipment that was used was a Jib, tripod, indislider, and a universal iPhone case/Plate to attach the iPhone 4 to all of the devices. The video was compressed using Compressor and edited using Apple Final Cut Pro.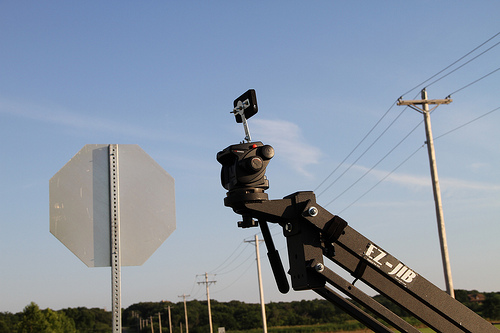 The producer of the video, Kyle Roberts, had this to say about the filming experience:
"While filming everyone was looking at us like we were crazy for using such elaborate equipment and were shooting on such a tiny device. One very "Okie" couple pulled up in their beat up pick up for about 45 minutes and were just watching us when finally the red neck gentlemen yelled "WHAT ARE YALL DOING? I SEE ALL OF THAT QUIPMENT BUT WHERE'S THE CAMERA!"
Though this video appears to have been posted to YouTube first, both "Sarsaparilla Girl" and "Cascades" demonstrate how crisp of an image you can record using the iPhone 4.
Advertisement