Layar recently announced that its augmented reality browser will be built into a third of smartphones shipped worldwide. Layar already has 2.2 million users with 700,000 people viewing augmented reality through the app on a monthly basis.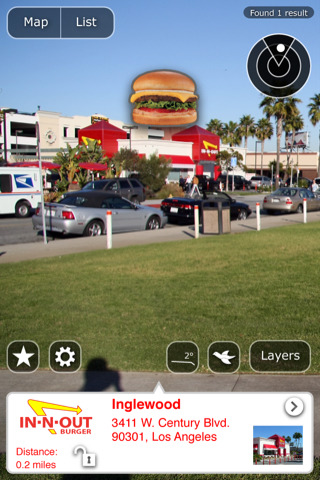 Augmented reality on phones allows people to view the world through their phone's camera, with information being fed about what you are looking at. Many augmented reality apps, such as Yelp! and TwittARound,  have surfaced for multiple mobile operating services over the past year. Most of these apps are for either the iPhone or Android devices.
Layar's augmented reality browser is already available for the iPhone and Android devices, and the company claims that they have partnered with the likes of LG, Samsung, TCT Mobile, and an unnamed Chinese handset manufacturer. With these partnerships, and more in the works, they project that Layar software will be pre-installed on 1/3 of new smartphones released worldwide.
A vast selection of content layers can be downloaded in the Layar Catalog. These different content layers allow you to see anything from future buildings that are planned, to Twitter users nearby. There are plenty of content layers that may just put Layar ahead of many other augmented reality apps on the markets today. Below is an example of a content layer being viewed on the Layar browser on an Android phone.
You can download Layar, for free, for the iPhone, or for Android phones.
Via MobileBeat and Layar's Blog
Advertisement