Today, Targus released its new line of iPad Cases, designed to meet a variety of needs and tastes. The new cases are the Z-Case, Truss Case, Leather Sleeve, and Wallet Style Case. Style and functionality meet in the new line-up of Targus cases. Though the names could use a little work, there are options for all types of iPad users
.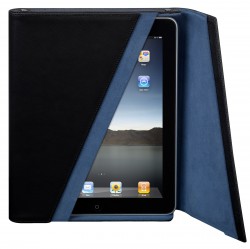 The Z-Case is the most rugged of Targus' new designs. This case protects your iPad from hard environments with its hard-shell exterior. The interior protects your iPad against scratches, sporting a black, orange, or mustard colored leather interior. However, protection has its price. The Z-Case runs at $54.99.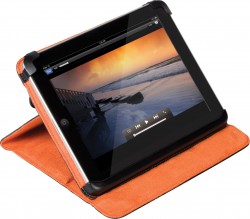 The leather Truss Case was built with multimedia in mind. Thecase transforms into a stand used to prop your iPad, allowing for optimal viewing of movies and other multimedia, without the need to hold it. The iPad is held in the book-like case by straps holding all corners, keeping your iPad secure during your daily commute. The leather Truss Case is little less pricey than the Z-Case, running at $49.99.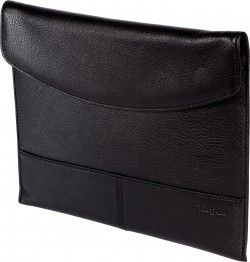 Geared towards business use, the Targus Leather Sleeve is sure to impress top executives everywhere. Composed of top-grain black leather and a twill-lined interior, your iPad will be protected while looking quite dapper in the process. The Leather Sleeve keeps your iPad securely in place with a magnetic clasp. The Leather Sleeve is priced at $49.99.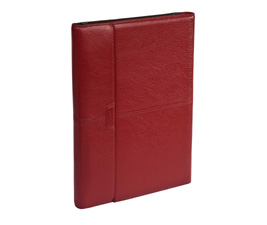 Finally, for the average casual iPad user, the Wallet Style Case, which is also composed of top-grain leather, is designed to look like a billfold. This case makes room for your notes, and a few other items, making it ideal for a college student on the go. Color options are limited to black and red at a price of $54.99.
If you have an iPad, and think that it is invincible to the treacherous environment around us, think again.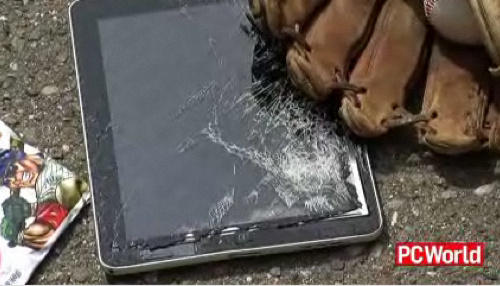 Be smart. Get a case and protect that investment. Look for these new Targus Cases soon. In the meantime, three other iPad cases are available now from Targus.
Via LaptopMag
Advertisement