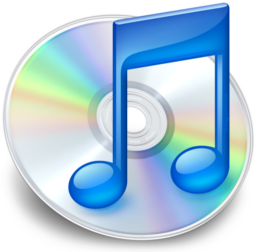 This guide will show you how to get your iTunes library set up just right on your new computer without losing any of the important stuff. It's very common for new computer owners to find their iTunes libraries in disarray after migrating to a new PC. If you don't take the following steps, you'll find that your Apple devices you sync to your iTunes library will need to be wiped and re-synched.
When purchasing a new computer you generally want to back up your data so that you'll have everything that you need on your new computer. Backing up photos and videos is pretty straight forward, just put them on an external hard drive or flash drive, then put them onto your new computer. However, when it comes to backing up iTunes, it isn't as straight forward as just dragging your music folder onto the external hard drive then onto your new computer. If you do that, you'll lose all of your ratings, playlists, album art, and other data.
What's more, usually when you transfer your music from one computer to another then try to sync your iPhone/iPad/iPod, iTunes will tell you that you must delete all of the music from your device in order to start syncing with the new library. With the following method, your device won't even realize that it's hooked up to a different computer, and it will sync without any complaints (and without having to erase all of it's media, only to replace it with the same media from your library!).
The only thing that you'll need is a place to backup your data until you put it onto your new computer — such as an external hard drive or flash drive with enough free space to accomodate your iTunes folder.
Find your iTunes folder Find the folder labeled iTunes" on your computer by following this path: Start > Computer > Local Disk (C:) > Users > *Your username* > My Music >  iTunes
Backup your iTunes folder – Now that you've located the folder, you want to back it up onto your external hard drive by simply dragging the entire folder onto the external drive as shown (click to enlarge):
De-Authorize iTunes on your Old PC — On your old computer, open iTunes and click on store. Once you do  you'll see an option to De-authorize your old computer (shown below). Click it and your old computer will be removed from your account.

Install iTunes If you haven't already installed iTunes on your new computer, do so now (you can download it here).
Remove Default Folder — By default, iTunes will create a new iTunes folder in your My Music folder. We need to first remove this. Follow this path: Start > Computer > Local Disk (C:) > Users > *Your username* > My Music. You should see a folder called iTunes. Right-click on it and select delete:
Place Your Old iTunes Folder Once you've deleted the default iTunes folder, you want to put the backed up iTunes folder in it's place. Plug your storage device into your new computer, navigate to your backed up iTunes folder, and drag it into the My Music folder. Be sure that it is still named iTunes (not iTunes backup, etc.)
Launch iTunes Now launch iTunes. You may see a bar that says updating library", once it finishes, you should see your iTunes library just as it was on your old computer, with all of your playlists, ratings, album art, play counts, and more, intact:
Sign into Your iTunes Account Just to ensure that everything is copacetic, go to the menu bar at the top of the iTunes window and click the Store button, then drop down to find Sign In. If you have an iTunes account, enter your credentials. This will ensure that you are properly configured to browse the store, purchase music, and download missing album artwork.
Enjoy your new PC and all of your iTunes ratings, playlists and music!
Advertisement