Panasonic has announced a new addition to the Toughbook line of durable and rugged notebooks. The Panasonic Toughbook F9 is a new 14″, thin and light, business-rugged notebook powered by an Intel Core i5 vPro processor and capable of connecting to the internet with an optional Gobi broadband device.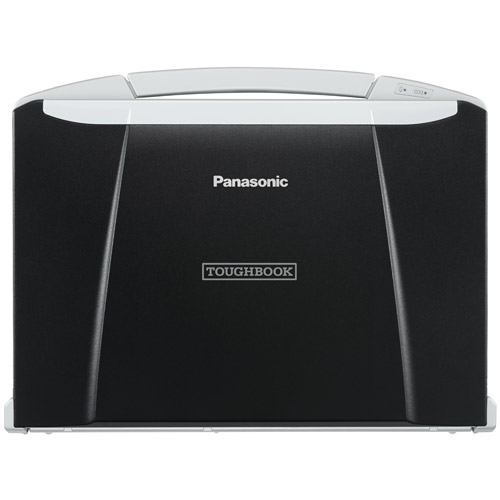 The Panasonic Toughbook F9 earns its place in the Toughbook line of notebooks by focusing on what Panasonic describes as business-rugged protection. While you can't throw this notebook off the second story of an aircraft carrier and have it keep working it is designed to handle business user abuses while provided a very portable machine.
The Toughbook F9 can survive drops of 30″, like off of a desk or table to the base of the unit while operating. The Panasonic F9 was also tested using Mil-Spec technology and dropped 26 times to each side, corner and face from 12″ onto a non yielding surface and continued to operate. In addition to these tests, the Toughbook F9 can handle a spill of 7 ounces and more than 220 pounds of compression.
The Toughbook F9 can do this all while weighing just 3.6 pounds and coming it at an inch thin at the thinnest point. The 14″ widescreen display boasts a 1440×900 resolution and the F9 claims up to a 7-hour battery life.
For many people, the Toughbook name brings up the image of the Toughbook 31 an 8 pound notebook with a thick silver case used by police officers and first responders – or even FBI agents investigating a bomb – but not necessarily in your office.  But, the Toughbook line includes numerous models designed to be used in specific environments, like business, that are built to handle the specific hazards of that profession.
The Panasonic Toughbook F9 will be available in July starting at $2,899.
Panasonic Toughbook Specs:
Genuine Windows 7® (with XP downgrade option)
Intel® Coreâ"¢ i5-520M vProâ"¢ Processor (2.4 GHz with Turbo Boost up to 2.93 GHz)
320GB shock-mounted, flex-connect, removable HDD
2GB RAM (DDR3-1066MHz), expandable to 6GB
14.1" widescreen (1440 x 900) WXGA+ LCD with LED backlighting
Anti-glare screen treatment
DVD Super MULTI Drive with Dual Layer Support
Up to 7 hour battery life
3.6lbs
Business-rugged
o    30" operating drop (to base only)
o    26 sides 12" drop (non-operating)
o    220 lb pressurized vibration
o    Magnesium alloy case
o    Spill-resistant keyboard (protects against 7 ounces spills)
Embedded Connectivity
Optional integrated WWAN / Gobi2000â"¢ mobile broadband
Optional WiMAX
Intel® Centrino® Advanced-N 6200 802.11a/b/g/n
Bluetooth® v2.1 + EDR (class 1)
Optional Integrated Security Features: Fingerprint reader, SmartCard reader
9.9″(L) x 12.8″(W) x 1.0″/1.9″(H) front/rear
Advertisement