Seems like Sony wanted to do a little something to make their otherwise cookie-cutter netbook stand out a bit. Apparently, a flashy paintjob is the way to do just that.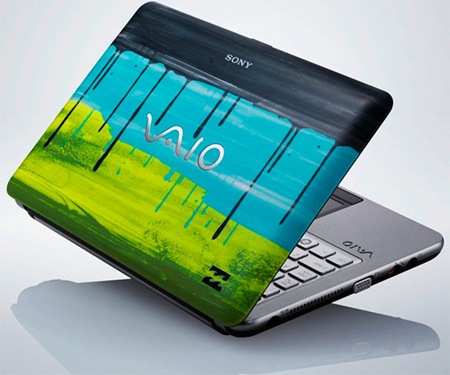 Sony unveiled a version of their Sony VAIO W netbook with an artsy lid that was designed in collaboration with Billabong, the surfwear company. Sony is calling it the VAIO W Imperial Lime Edition."
You can read our full Sony VAIO W series review here.
In addition to the flashy lid that is ideal for taking notes in class or studying on the beach," the Lime edition netbook will feature a slightly faster 1.83GHz Atom N470 CPU, but will otherwise share the standard VAIO W specs:  1GB of RAM, 10.1" screen display, WiFi b/g/n, and a 250GB HDD. The VAIO W Imperial Lime Edition is being sold for$500, a $50 premium over the base VAIO W.
The VAIO W Imperial Lime Edition is available now direct from Sony. You can learn more at the official product page at SonyStyle.
Advertisement