Playing matchmaker with TV and the Web, Google introduced a new platform with the slogan TV meets Web, Web meets TV". But is it a match made in heaven? The new TV platform is what WebTV couldn't yet do and what AppleTV should have been. But is it enough to make the average TV watcher want to put Google on their set?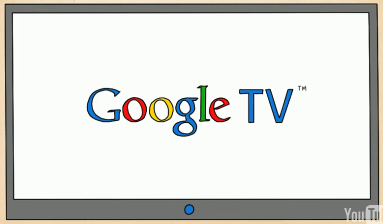 Google is trying to solve three basic problems. In the past when companies have tried this dance they have failed because first they chose to dumb down web in order to get it on the TV screen. The second issue has been a closed platform. For example your current Internet enabled DVD or Blu-ray player does not always allow developers to write apps to extend its functionality. Finally, previous solutions require the user to switch inputs from say a Windows Media Center PC to a DVD player to a satellite dish. This adds complexity which the average user will not bother with.
Google TV plans to address these issues with a system that integrates current TV viewing platforms like cable and satellite TV boxes or a Blu-ray player with their software. GTV runs Android 2.1 for now and brings all of these together in a seamless interface.
When you start up your GTV it will display regular TV content just like a normal TV hooked up to a cable or satellite box. This is the way most users want it – simple. You can watch the show, change channels or go to your guide, if your TV provider offers one. Again, this is just like TV is today. The difference is with GTV you find another program to watch by searching for it in the Google search box that will be quickly available with pushing a button on the remote or keyboard that will come with the GTV device. Your search will be found either in the guide or on the Internet. You can tune to the show or set your DVR to record the program if it is found in the guide. Or if it is found on the Internet you go to a web site to stream it or download it.
If GTV works as presented it will integrate all the sources for programming that we currently use – cable or satellite and the various Internet sources. One of the frustrations right now is that the average TV watcher is not going to hook a PC up to their TV to watch Hulu programming or streaming shows from FOX or CBS. At present Hulu, Amazon's download service, and Netflix are built into GTV. Hulu was not demonstrated but it was shown as an option in the list of sources when a show was searched for on the GTV.
The second thing GTV will do is bring Internet only content, like netcasts from This Week in Tech or music from Pandora, to your TV or entertainment system.  There will also be integration with Google's YouTube service for watching basic video content as you would on a computer. They also are starting rentals and setting up personal channels with content that you add or that they include for you based on what you like or who your friends are.
GTV will also multitask for you so that you can be watching something on TV, like a ball game. Maybe you want to find out about the stats or records of the players or team. Put the game into a picture-in-picture box and then search for the information online. This will be a great argument settler at our house. My wife and I are always arguing about whether an actor in one show was the same person in another movie or show. With GTV we could just fire up IMDB and settle the debate and quickly prove that I'm right and she's wrong.
The bookmark feature will let you not only save web sites and favorite videos online, but stations from your cable provider too. Your list could contain that cute kitty on the piano video from YouTube, your favorite podcast web site, the best tech sites like Notebooks.com and the Soap channel from DISH network.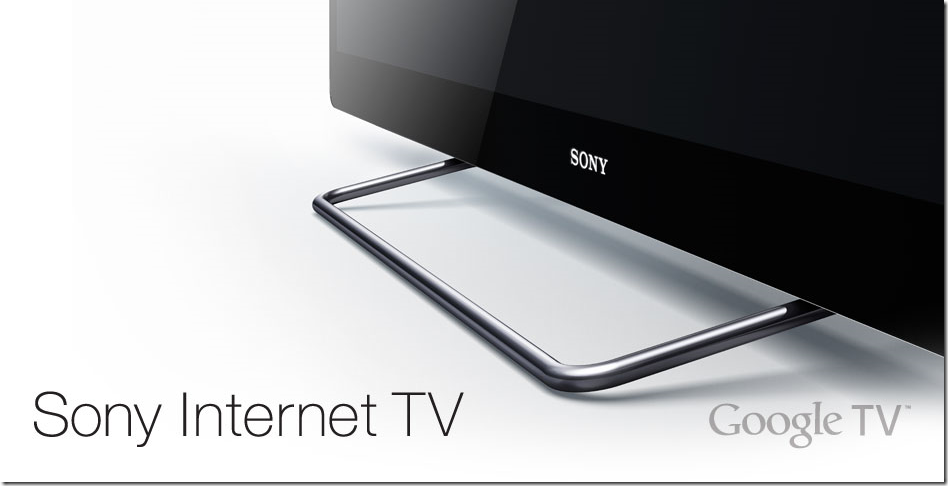 Currently GTV is going to be integrated into TVs and Blu-ray players from Sony, the DISH network boxes, and a new set top box from Logitech. Other hardware components will include a keyboard and remote that will hopefully work much better than the ones used by the folks at Google. Their Bluetooth keyboard failed constantly due to the interference of audience devices. If you get one of the Logitech boxes, you would plug it into an HDTV via HDMI. Then plug your boxes into it and they will be controlled via IR blaster. Google will also open source the protocols used to connect and control devices so companies can build them into their devices like cable boxes, DVD or Blu-ray players, or satellite boxes.

All GTV devices will also have networking connections either via Ethernet or Wi-Fi.
Finally, GTV devices will include Intel's Atom processor making them small and energy efficient enough to hopefully not need loud fans.
One of the really cool features is going to be integration with the Android Smartphone. If you have an Android powered phone you will be able to use it as a remote control. But not just an ordinary button filled remote. It will use the new Froyo Android 2.2 voice capabilities to let you talk to your TV. In the demonstration they spoke commands into the phone and they were carried out by the GTV. So you could say something like, Tune to ABC" and it will switch channels.
The guts of the GTV will be open source and based on Android 2.1 with the Chrome browser and Adobe's Flash 10.1. Since it runs Android you will be able to install any app from the marketplace that does not require phone capabilities.
All of this will be available this fall from Best Buy stores, in time for the Christmas shopping season" as Google CEO Eric Schmidt said. One of those apps is Google Listen and Watch. With it you can download and enjoy podcasts and video podcasts on your TV.
This all sounds great. In fact I am excited about the possibilities. However, the implementation will have to be very simple and usable without any glitches. The struggles they had in the presentation will not likely be in the device, but what if they are? What if your remote won't talk to the device because your cell phone's Bluetooth radio is on? And what if the GTV devices are unbearably slow? Perhaps Google TV will take over the "Wait and See" crown that the iPad recently held; we can only hope it does as well when it comes to market.
Advertisement