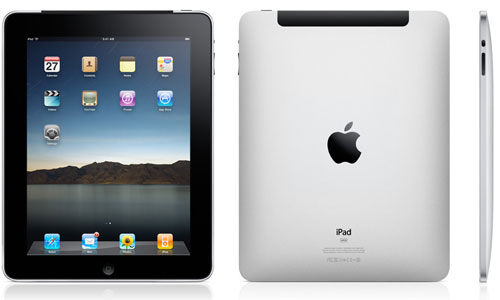 With iPad 3G consumers anxiously awaiting their Friday delivery, AT&T decided to put own a fact sheet about how the iPad 3G service was going to work.  The PDF includes information on the monthly domestic data plan:
Domestic Data Plans for iPad

Recurring monthly charge with no long term contract

• $14.99 per month for 250 MB

• $29.99 per month for unlimited data

• Unlimited access no added cost to AT&T's 20,000+ Wi-Fi Hot Spots
What does monthly mean exactly?  According to the PDF, "monthly" domestic service plans actually consist of 30-day cycles that will automatically renew unless the customer elects to cancel his or her contract-free service.  Users can also cancel their service at any time without any penalty.  Also, if users make a chance to their plan, a new 30-day window starts.  Its a pretty good service from AT&T.
Users on the 250 MB plan will receive alerts when they reach 20%, 10% and 0% of their data limit remaining. Customers who reach their data limit for a billing cycle can either wait until the end of the 30-day cycle when it automatically renews or change to an unlimited plan, which will begin a new 30-day cycle at that time.
I think this is a great way to test out using 3G on the iPad.  You can sign up for the service, and if, for whatever reason you are not happy with the service in your area, you can just cancel.  It will be interesting to see what kind of 3G reception the iPad 3G will get, considering AT&T's already oversaturated network from the iPhone.  I hope AT&T can handle the additional traffic this is going to generate.
Advertisement