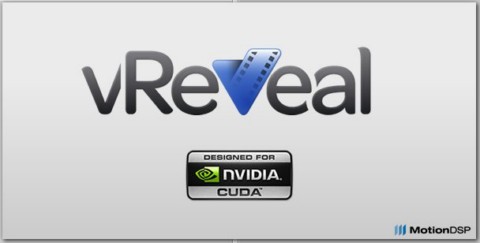 MotionDSP has released a free version of their popular vReveal software.  For those unfamiliar, vReveal is an Windows application that can analyze a video clip and then enhance the clip with improved image stabilization, sound, contrast and noise cancellation.  Our own Xavier Lanier posted his thoughts on the application over at our sister site GottaBeMobile.com last year.
"I recorded a quick video of some buses and cars driving through my neighborhood. The original footage is on the left and the enhanced version's on the right. The magic of vReveal is especially noticeable when I start walking down the street.This product is something I highly recommend for anyone that records a lot of videos using their mobile devices."
Here is a video from NVidia on how vReveal works with their GPU:
vReveal free version is available for download from their site as well as Nvidia's. There is also a premium version of the vReveal software.  The cost is $39 for new users.
Advertisement