Sony is currently offering savings on several VAIO notebooks with coupon codes for models that you can configure yourself and additional coupon codes for Sony Outlet VAIO models. These deals and coupon codes are valid through April 20th and selection will vary in the Outlet store.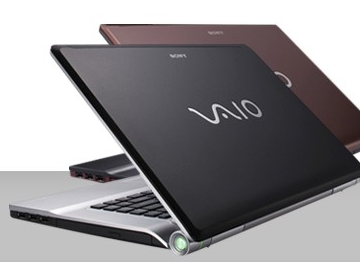 If you've been looking for a new Sony VAIO FW configurable notebook then you are in luck. Right now you can save $200 on a Sony VAIO FW CTO notebook (VGN-FW590 CTO) w/code FW590CTO200. This notebook comes with several Intel Core 2 Duo options, Windows 7, up to a 500GB hard drive or 256GB SSD, up to 8GB RAM, has a 16.4″ display and an ATI Mobility Radeon HD 4650 GPU with 1GB dedicated video RAM.
If you don't need to customize your notebook there's also savings to be had by visiting the Sony Outlet store. The Sony Outlet store offers refurbished notebooks that have been tested and restored by Sony, and come with a discounted price. Now, you can save 20% on Sony Outlet customized VAIO laptops w/code OUTLETVAIO20X and score an even better deal.
Advertisement