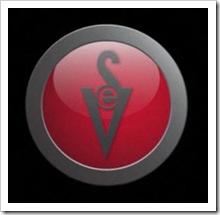 We here at Notebooks.com love our SCOTTEVEST clothing. At CES this year, we were a stylin' crew in our SCOTTEVEST jackets. Among the staff, we have a lot of SCOTTEVEST jackets, vests and pants.  We are a walking SCOTTEVEST crew and proud of it.
Well, its been nine years since SCOTTEVEST was born and tomorrow is their 9th anniversary. So, in celebration, here is what Scott wants to tell us:
It's that time of year again!  Our 9th Anniversary Sale starts TOMORROW Wednesday February 24th, 8AM PST/11AM EST.

Click the video to the left to visit our sale page and get a full video explanation of the sale, or scroll down to see which items are featured!

This is my favorite sale of the year because it's the BIGGEST.  We always sell out of our most popular items, colors and sizes so set your alarm for tomorrow and come to the sale page on our site for the SECRET PROMO CODE you need to unlock the savings and have fun!

Due to the popularity of the sale, we ask that you please order online and do not call… we just can't keep up with the phones.  And, as always, there is some fine print (clearly marked on the sale page) but I know you'll find it fair.  On with the show!

We love to interact with our fans, so be sure to become a fan of SeV on Facebook, follow SeV on Twitter, and check out SCOTT TV on our SCOTTEVEST/Connect page. If you have a moment, please fill out this new survey to help us plan for 2010.

Sincerely,

Scott Jordan

CEO and Founder
So, go to the sales page and see what SCOTTEVEST has to offer.  Its a great company and a worthy investment!  Thanks Scott!!
Advertisement