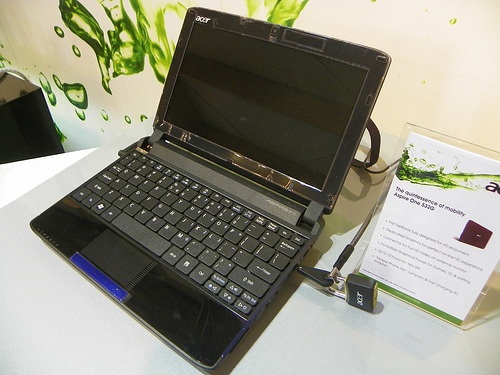 We've been hearing about NVIDIA ION 2 powered netbooks and NVIDIA Optimus graphic technology, which can save battery life by intelligently switching between mobile graphics solutions, since CES and now we get our first look at a netbook that puts it all to work. The Acer Aspire One 532G was just announced by Acer and is being billed as the first netbook with dedicated graphics for a 1080P video playback, including output to an external screen.
The Acer Aspire One doesn't come out and announce it yet but it has all but been confirmed that the 512MB of dedicated video memory will be part of the ION 2 GPU. The press release does detail that the Aspire One 532G will come with NVIDIA Optimus technology for automatic and seamless switching between the ION processor and a battery friendly integrated graphics solution.
Video from Netbook Italia
Acer Aspire One 532G specs:
1.66GHz Intel Atom N450 processor
GMA 3150 GPU
2GB RAM
320GB hard drive
NVIDIA ION2 discrete graphics
The Acer Aspire One 532G will be available in April at a price yet to be determined.
Image via Netbooknews.de
Advertisement