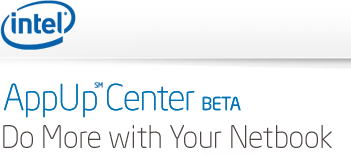 The Intel App Up store and platform launched at CES 2010 this year is making news again.  Nicole Scott from NetBook News did an interview with Scott Apeland, Director of Intel's Developer Network from Intel.
During this interview, the road map for the Intel App Up platform was revealed.  The big news?  After the netbook market, Intel is looking to launch their Intel App Up stores on numerous platforms, including:
Intel Atom processor based smartphones
Other Intel Atom based devices
Car entertainment centers (a la Sync maybe?)
Cable set top boxes
Other consumer devices
Intel Atom processor cell phones? Why not?
With this type of market penetration already with netbooks, the Intel App Up platform experience will translate easy to smartphones and whatever other consumer devices come up next.
Advertisement