If you haven't been paying attention, Windows 7 will be hitting shelves in October and Microsoft is going all out to promote the release of its latest operating systems. As part of the promotional blitz Microsoft is looking for a few good geeks to throw Windows 7 launch parties during the week of launch in exchange for some freebies.
For hosting a launch party and introducing your friends to the wonders of Windows 7 you'll receive a copy of Windows 7 Ultimate Signature Edition and be entered in the chance to win a PC worth $750.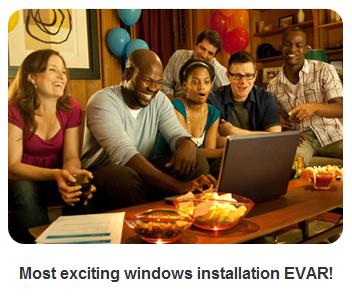 If you think you can best the fun being had above check out the party themes below and head over to House Party to sign up for your chance at hosting a Windows 7 Party.
Party Themes include:
PhotoPalooza
Media Mania
Setting up with Ease
Family Friendly Fun
The promotion is run through House Party, a professional party host selection company, which will choose who gets to host Windows 7 parties based on survey responses. After you sign up be prepared to tell House Party how many people came to your last party, how often you throw parties and various other questions which help determine your demographic and party throwing abilities.
Sure your friends may make fun of you when you pass out the Windows 7 Media Mania Monday party invites but you'll have Bill Gates' signature and that should provide more comfort than even a house full of friends.
Via Gizmodo
Advertisement