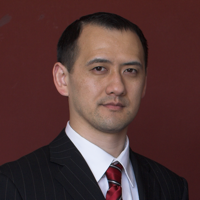 I'm in Las Vegas checking out the CTIA wireless convention this week which encompasses all things wireless and mobility. Showstoppers is a media-only event that showcases companies the night before major conventions and I had a chance to see some of the goodies and I'll share what I found below.
Novatel MiFi:
Novatel's new MiFi" personal pocket Router/Access Point was definitely one of the more interesting products I saw (and craved. This It's about the size of a business card and a few millimeters thick, and it lets you create a Wi-Fi hots)pot using 3G technology such as GSM based HSUPA or CDMA based EV-DO Rev A. While no carriers have been announced yet, AT&T offers HSUPA 3G technology and Verizon offers EV-DO Rev A 3G technology. The Wi-Fi hotspot you create supports a secure WPA2 802.11 wireless network which can connect up to 5 IP devices (which I assume means they're using a 255.255.255.248 subnet mask which is limited to a total of 5 usable IPs).
While this isn't a new technology and you can already do this with some Windows Mobile smart phones, you're not going to drain the hell out of your cell phone battery because the Mi-Fi supports 40 hours of standby time and 4 hours of active usage. You can also recharge the MiFi via mini-USB from your laptop if you happen to be plugged in on the laptop somewhere.
The advantage of this kind of technology is that you don't need to plug it a massive dongle in to the USB port of your laptop which ruins the laptop's form factor and also requires a boat load of complex drivers, software, and configuration. You also don't need to bother with Bluetooth tethering which is a real beast to configure even for computer savvy users. Furthermore, a lot of mobile devices and Netbooks don't have Bluetooth unless you pay extra money. With a Wi-Fi network, you just click on the SSID and type in a WPA-PSK (I recommend a minimum of 11 minimum random characters) for the passphrase and you're up and running. With a product like the MiFi, you can surf the Internet on your Wi-Fi enabled cell phone, iPod touch, netbook, Mobile Internet Device (MID), UMPC, laptop, desktop (as a backup for wired broadband service), and anything else that uses Wi-Fi for network connectivity. If the product runs smoothly as advertised (which I hope I'll get to review), then it's a must have.
The MiFi is $200 MSRP before contract subsidies.
Redfly's Smartphone terminal
Redfly has an interesting new product that turns your cell phone in to a computer. Basically it's a input/output extension of your laptop by gives your cell phone a larger 7" 800×480 display and a small netbook-style keyboard. Because it doesn't have an operating system, it may be an easy sell to IT departments since they don't have another computer to manage.
However, the product starts at $200 for the 7" model and it's nearly as big as a netbook so I'm not sure who's going to want to use such a device. I suppose you could use this as a computer replacement if everything you want can be done form a Windows Mobile or Google Android phone, but the user interface seems slightly sluggish to me and the 7" model keyboard seems cramped though I think I can get use to touch typing on it. But for some people, this might be the perfect device to have if all they wanted was a bigger keyboard and display for their cell phone. You can connect the device over Bluetooth or USB cable. Redfly also makes a small hand-size box that connects to any standard computer monitor.
Hantech Tablo
Hantech has an interesting pen-input device that doubles as a paper digitizer or screen digitizer. The device uses a sensor that either snaps on to your laptop's screen magnetically or clips on to a pad of paper. If you use it in screen mode, make sure you remember to change to the plastic head and not the ball point ink head because the lady showing off the technology accidentally wrote on the LCD screen with an ink ball point pen (I hope she can clean it off). Forgetting to change heads in paper mode isn't too big a problem because you'll know immediately when no ink comes out.
The interesting thing about this product is that it tracks well even when you're hovering an inch more away from the paper or screen. Accuracy seems to be a little off at the far corners of the LCD display even after we ran some calibration, but accuracy is good on most of the screen. In paper mode, the accuracy isn't that big a problem since the content you're writing still comes out looking OK even if you're off by a few millimeters because there is no abrupt discontinuity in what you're writing or drawing. Being a few millimeters off when you're trying to tap the close button in Windows on top-right corner is a bit more challenging if you miss the button. The other problem is that the pen isn't pressure sensitive because it isn't spring loaded. This may have been a conscious design decision since normal LCDs don't take too kindly to pressure unlike tablet PC computers with hardened screens. Hantech's representative said that they use pen velocity to determine thickness.
PPC's high quality antenna connectors
One of the things you'll notice at CTIA is that not only is it a consumer oriented tradeshow, it's also an industry specific tradeshow where vendors show off their wares to other companies. PPC's showed off its heavy duty compression connectors that are used to hook up a heavy coax cable to a cell tower antenna. While that doesn't sound terribly sexy to consumers, PPC says that these connectors will produce a better quality cell signal which could translate to lower customer dissatisfaction and customer churn. I've never worked with antenna connectors this big and the biggest connectors I get to work with in the corporate enterprise space with Wi-Fi gear is the N type coax connector which is about the size of your cable TV coax connector.
These connectors from PPC are several times the diameter and it's crucial that it is completely sealed with solid contact. These compression connectors apparently grip like crazy in 3 separate places. While I'm no expert of this type of product since I haven't seen other too many other connectors on the market, these seem solid and it's worth checking out. Considering the fact that a cell tower costs hundreds of thousands of dollars, spending a few extra hundred dollars on one of the most important components is well worth the money if the product delivers on its promises. This is definitely one of those things a wireless company wants done right the first time since it costs a lot more money to send out a technician or lose customers.
Advertisement