HP's lowered its pricing on the Mini 1000 series of netbooks, which now have a starting price of $359 at the HP Home & Home Ofice store. As early as last week the Mini 1000 had a starting price of $399.
For $409 you can now configure the HP Mini with a 10.2-inch display , 1GB of RAM and 8GB of flash memory.
For $464.99 you can get a similar configuration, but with the 60GB hard drive instead of the flash memory.
The $359 price point is something I wasn't expecting to see until after the holidays, when HP plans to release the HP Mini 1000 with a Linux operating system. Assuming pricing holds steady, the HP Mini 1000 with Linux should be around $329.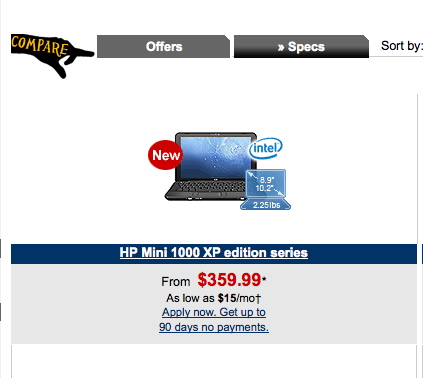 Visit HP.com for more info and pricing.
Advertisement