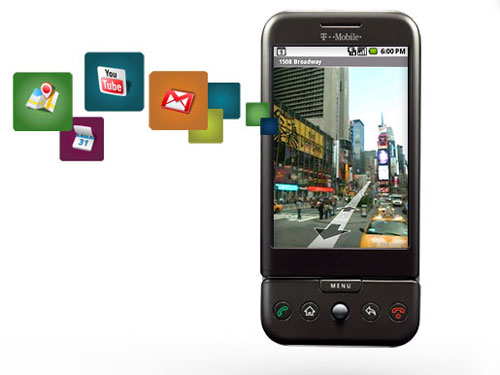 T-Mobile's the first to introduce a phone powered by Google's open-source Android operating system. The T-Mobile G1, which has a touchscreen display and a full QWERTY keyboard, features several Google applications included Google Maps with Street View and YouTube.
The G1 will cost $179 with a 2-year contract and be available on October 22.
The T-Mobile G1's MicroSD card can be loaded with music from Amazon's MP3 store. It only comes with a 1GB MicroSD card, but users can upgrade later.
Of course many people are comparing the G1 (and any other multimedia phone) to the iPhone. Harry McCracken, of Technologizer put together a chart comparing the G1 to the iPhone. Click on the below image to see the full details on his site.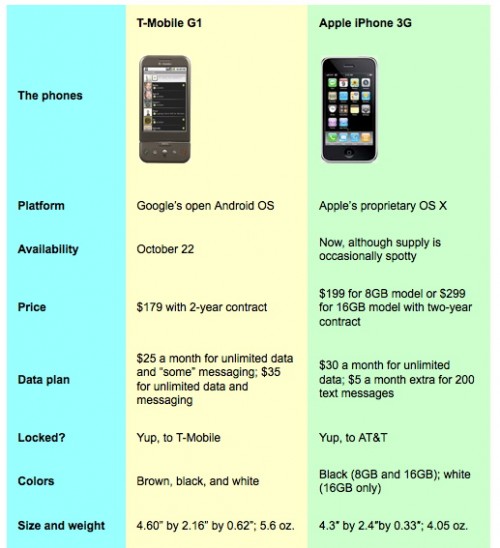 Advertisement