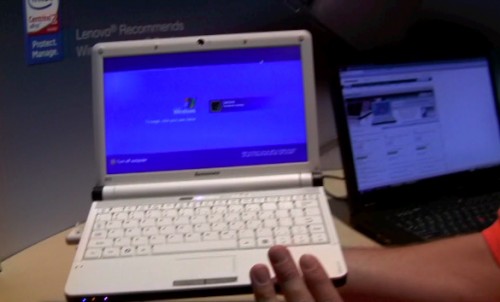 Lenovo's IdeaPad S10 was on display at the Intel Developer's Forum in San Francisco today. The S10 is well built and has a lot of features not found on other netbooks in its price range. The IdeaPad S10 is now available for order from $429.
The IdeaPad S10 looks great in person and feels very solid for such an affordable Netbook. The 10.2-inch screen is much easier on the eyes compared to its competitors with 8.9-inch displays.
The IdeaPad S10 runs on an 1.6GHz Intel Atom processor, has 512MB of RAM and an 80GB hard drive. An additional 1GB of RAM can be installed by the user.
The IdeaPad is available in black, red and white.
Advertisement