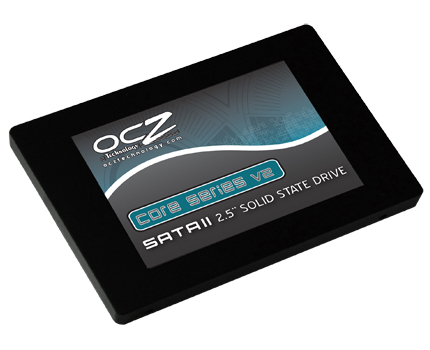 OCZ introduced the Core Series V2, a line of solid state drives with fast read/write times and capacities ranging from 30GB to 250GB. OCZ claims it will deliver the Core Series V2 for "50% less price per gigabyte than other high speed offerings currently on the market."
The Core Series V2 SSDs are rated to read data at up to 170MB/sec and write at up 98MB/sec.
Solid state drives offer many benefits compared to traditional notebook hard drives, including improved reliability since there are no moving parts, but low capacities and high prices mean they're generally reserved for highly mobile and expensive systems such as the Lenovo X300 and MacBook Air.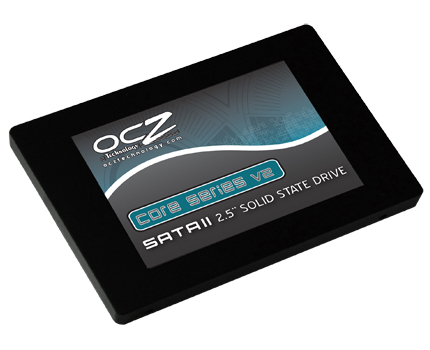 OCZ Core V2 SSD Specs:
Capacitiy: 30GB, 60GB, 120GB or 250GB
Read: up to 170 MB/sec**
Write: up to 98 MB/sec**
Seek: <.2-.3ms
Slim 2.5″ Design
100.2 x 70 x 9.3mm
Lightweight 77g
Operating Temp: -10C ~ +70C
Storage Temp: -55C ~ +140C
Low Power Consumption
Shock Resistant 1500G
RAID Support
Mini USB 2.0 Port
MTBF 1.5 million hours
2 year warranty
Advertisement