Super Talent announced two 256GB solid state drives, unfortunately they're too big to cram in a notebook, but these larger capacities are a good thing and should trickle down to notebooks.
The Super Talent SSDs can operate in extreme heat conditions, from -40C to 85C. The SSDs will be sold directly to OEMs at what's sure to be a hefty price tag. They will be direct replacements for 3.5-inch SATA hard disk drives.
"Weâ€â"¢re using our expertise in flash technology and our own controller to develop maximum density solid state storage solutions. This may well be the worldâ€â"¢s highest capacity SSD available today. Itâ€â"¢s a big addition to our already broad line of SSD products that firmly positions Super Talent as the market leader,â€Â said Super Talent Marketing Director Joe James.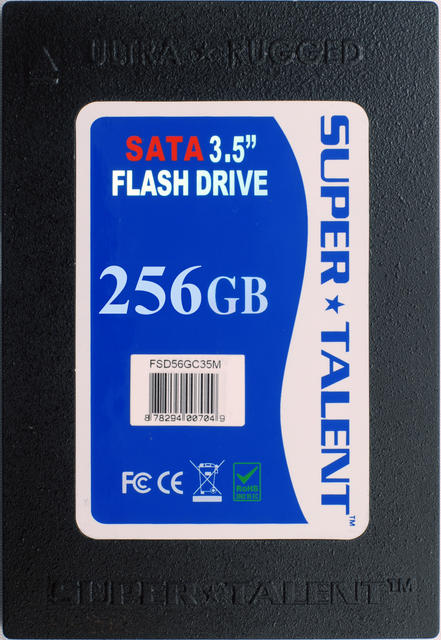 Advertisement