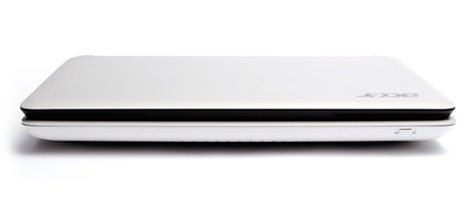 Acer's the latest to officially launch an 8.9-inch notebook. The Acer Aspire One is built to fulfill all of your basic computing needs on the go for as low as $400.
Like the ASUS Eee PC and HP Mini-note 2133, the Acer Aspire One will be available with a choice of Linux or Windows operating systems.
The Windows XP version will cost about $600 and come with an 80GB hard drive. The Linux version will come with 8GB of solid state memory.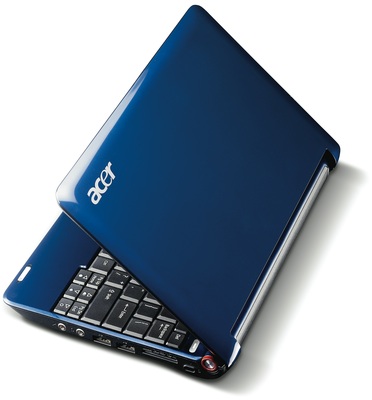 The Acer Aspire One has a 1.6GHz Atom processor, 512MB of memory and an integrated webcam. There's an SDHC slot for memory expansion and a multi-format card reader.
Acer's offering an optional 6-cell battery that it claims will keep the Linux version running for up to seven hours.
The Acer Aspire One will be available in Europe this month and is expected to reach the U.S. by the end of the year. The 2.2-pound computer will initially be available in blue and white, with more colors coming soon.
Advertisement