Panasonic will produce 500 Subaru Inprezza inspired CF-W7 Toughbooks. There's nothing too special about this special edition, except its blue lid will match your WRX STI.
This 12.1-inch notebook's loaded with Vista Business and ispowered by a Core 2 Duo processor, 1GB of RAM, and an 80GB hard drive. It will be available in Japan for 270000 Yen (about $2,500).
The CF-W7 is part of Panasonic's business-rugged notebooks.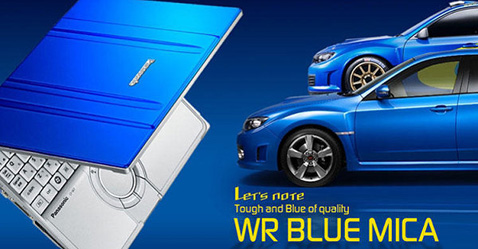 via Gizmodo
Advertisement