Sony announced two special edition notebooks today, with customized lids designed by Maya Hayuk, an emerging artist based in New York. The limited edition Sony VAIO Graphic Splash Maya Hayuk notebooks feature colorful, symmetrical designs on the lids and matching wallpapers.
The âہ"Growâ€Â edition captures the feel of an organic forest with deep green, blue and purple flower-growing wildly across the top of the notebook while âہ"Never Stopâ€Â is a colorful, kaleidoscopic design that is decked in interlacing lines and spherical shapes.
The special edition 15.4-inc widescreenVAIO FZ notebooks are pre-loaded with a video of Maya discussing her inspiration of her design. A limited edition engraving and an autographed certificate of authenticity are included.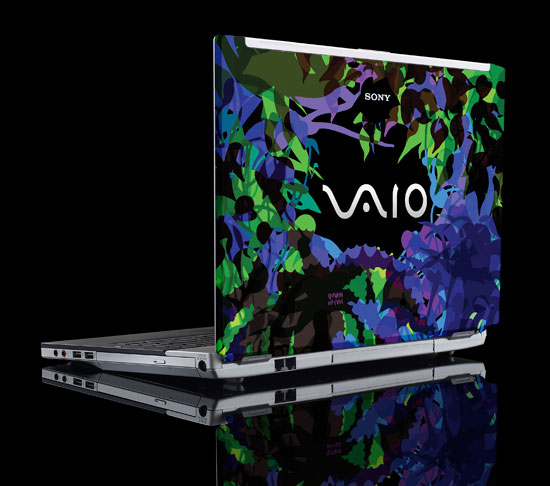 The special edition notebooks come with high-end components including a Blu-ray Disc burner capable of burning a 50GB disc, Intel Core 2 Duo 2.0GHz processor, 200GB hard drive and 2GB of memory. These notebooks will ship with Windows Vista Home Premium.
Hayukâ€â"¢s extraordinary artwork is also featured on the interior of the PC. These models include wallpaper that matches each design, a limited edition engraving and a pre-installed video of Maya discussing her inspiration behind the designs. Each notebook comes with a certificate of authenticity with Hayukâ€â"¢s original signature.
a percentage of each purchase will be donated to Creativity Explored, a non-profit organization supporting artists with developmental disabilities.
The VAIO Graphic Splash Maya Hayuk Edition notebooks will cost $2,500 and will be available at www.sonystyle.com.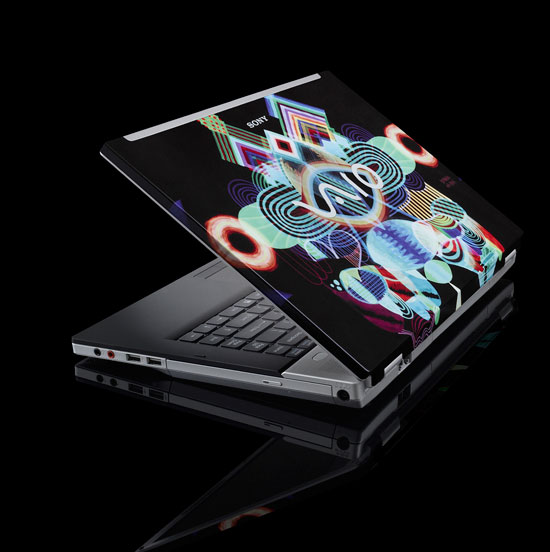 Advertisement