Logitech is introducing an innovative wireless mouse that works on a desk or in the air. The Logitech MX Air Rechargeable Cordless Air Mouse let's users control multimedia playback or any other mouse function with in-air hand gestures. This is similar to how gamers control the Nintendo Wii.
To change the volume, you press and hold the volume button and simply gesture â€âہ to the right to increase volume, or to the left to decrease it. For music applications, a small circular motion to the right activates the skip track command, while a circle to the left repeats the song.
Logitech's using a technology it call Freespace to enable the gesture controls. This patented technology is based on a combination of MEMS (microelectromechanical systems) sensors, DSP (digital sprocessing) technology and RF (radio frequency) wireless technology. Freespace allow sa user to hold the mouse in any orientation, point in any directioand enjoy effortless, intuitive cursor control.
âہ"The MX Air mouse offers a radically new way for people to control their PC entertainment,â€Â said Rory Dooley, Logitech senior vice president and general manager of the Control Devices business unit. âہ"Itâ€â"¢s for anyone who has listened to music on their PC and been frustrated by having to return to the desk to change songs or volume. Itâ€â"¢s for people who want to share vacation photos with friends and family without being tied to the desk. Itâ€â"¢s for any of the millions of people using the Internet to browse and watch videos on sites such as YouTube or Grouper. And itâ€â"¢s for people with a living-room computer or media PC who want to navigate their media content
on their terms.â€Â
Instead of a click wheel, the MX Air Mouse has a touch-sensitive scroll panel. There are several media functions on the scroll panel including paly/pause, volume/mute, back and select. The MX Air Mouse uses a rechargeable battery and a 2.4GHz radio, giving it a range of up to 30 feet.
Logitech has once again combined technology and style to make using a PC even easier. The MX Air Mouse will be available starting in August for $149.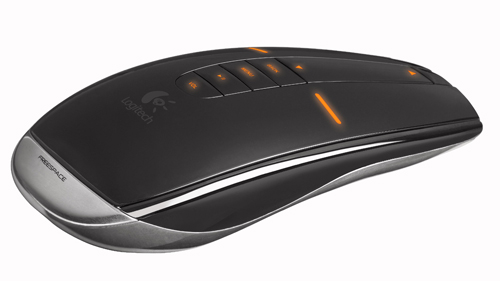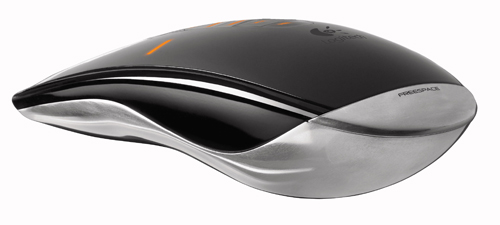 Advertisement