Matrox Graphics announced that its DualHead2Go Digital Edition multi-display upgrade device is now shipping. The company's Graphics eXpansion Modules (GXM) product line allow users to connect two digital monitors to notebooks for a maximum resolution of 3840×1200 (dual 1920×1200), while still using a notebook's built in display.
âہ"DualHead2Go Digital Edition supports a wide range of resolutions for users interested in using two DVI monitors," says Caroline Injoyan, business development manager, Matrox Graphics "Upgrading to a dual-monitor configuration immediately provides multi-taskers with the maximum onscreen space to better manage multiple documents across two screens.â€Â
The DualHead2Go Digital Edition is compatible with OSX 10.4 and Windows 2000, XP and Vista. This setup will definitely tax your notebook's GPU, so make sure to check out Matrox Graphics' compatibility tool before ordering.
The DualHead2Go Digital Edition is available immediately, with a MSRP of $229.
Matrox DualHead2Go Digital Edition Product Page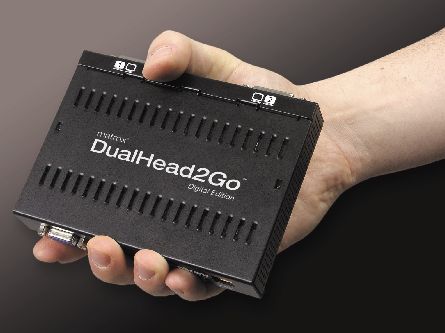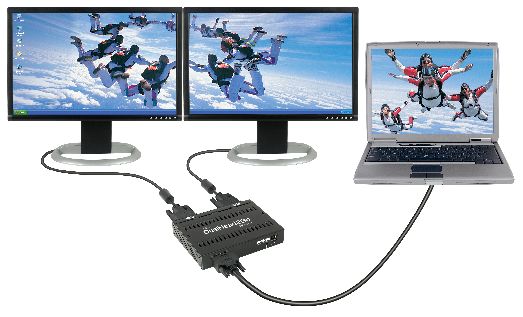 Advertisement