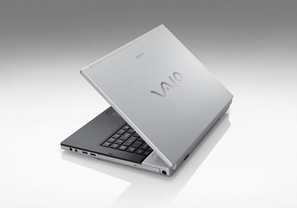 Sony announced the VAIO FZ series of 15.4-inch widescreen notebooks with an optional Blu-ray Disc drive. The premium VAIO FZ model will let users watch full 1080 HD video and record on BD media. An HDMI out cable makes it a snap to connect a high-def TV.
âہ"With the premium model, we are bringing the power of Blu-ray to a portable PC at an unprecedented price of about $2,000â€Â said Mike Abary, senior vice president of VAIO product marketing at Sony Electronics. âہ"Now consumers can enjoy stunning HD entertainment on their termsâ€â€Â virtually anywhere, any time.â€Â
The VAIO FZ will start at $1,400 without all the HD goodies.
Advertisement