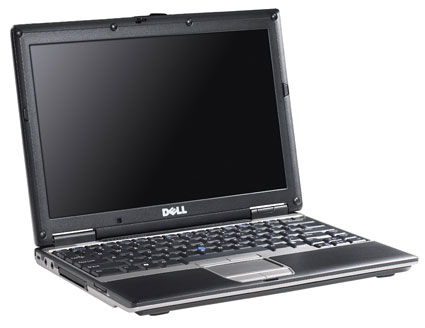 Dellâ€â"¢s teamed up with Sprint to offer integrated EVDO mobile broadband in an expanded range of notebooks.  Starting today you can configure a Dell Latitude (D420, D620 or D820), Dell XPS M1210 and Dell Precision M65 notebooks with the hi-speed mobile wireless card, letting you skip the hunt for WiFi hotspots.
I use a PCMCIA Sprint EVDO card and have been very impressed with it so far. Itâ€â"¢s slower than DSL, but plenty fast for work. The thing never drops a connection, even while driving at 75 mph.
Sprintâ€â"¢s mobile broadband service is available in more than 220 major U.S. cities and 486 airports.  The The Dell Wireless 5700-S EVDO mini-card is available for $179 card with service is $59.99 a month for unlimited usage, which is the plan I have and recommend.
Thereâ€â"¢s also a $39.99 per month plan that only allows for 40 MB of usage and $1/MB overage fees. Great service, but $1/MB is quite bluntly a rip-off. Hitting a couple of web sites a day will put you over that quota in no time.
Advertisement