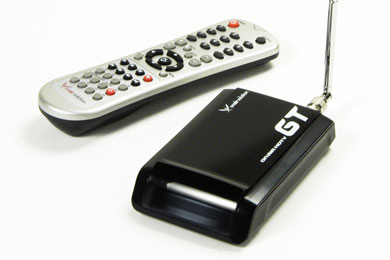 Ever since I bought a HDTV LCD, it's been difficult to watch standard-definition programming, and all but impossible to put up with choppy online videos. Enter my new favorite USB notebook accessory: the OnAir GT HDTV USB mobile tuner. The wallet sized device makes the high-def and DVR experience portable. At first glance the OnAir GT's telescoping antenna reminded me of the bygone era of turning the knobs and fiddling with the bunny ears on my parent's TV. But in the age of broadband, EVDO cards and WiFi that deliver postage-stamp sized video clips from YouTube and the like, it's incredibly refreshing to watch the World Series live and in high-def on my notebook. And if that means I have to go back to play with an old-school antenna- so be it.
Most notebooks are capable of displaying high-def video, but content is generally lacking. Online videos are compressed as much as possible, and HD-DVD and BluRay formats are still battling their ways into notebooks.
The tuner and included software make it easy to watch HDTV in a small window, full screen or even as your desktop background, delivering quality online video services and news sites could only dream of.
The OnAir GT locks on to nearly any TV signal you can throw at it, including analog (NTSC), Digital (ATSC) and Digital Cable (QAM), with support for HDTV up to 1920 x 1080 pixels. A quick scan in San Francisco added 15 analog channels and 25 digital channels (7 in HD), many of which I'd never watched before. Thanks to cable I've mostly ignored all the "low channels," but apparently our local affiliates run some great music channels, high-def documentaries, news programs and some pretty steamy sitcoms on the Spanish channels.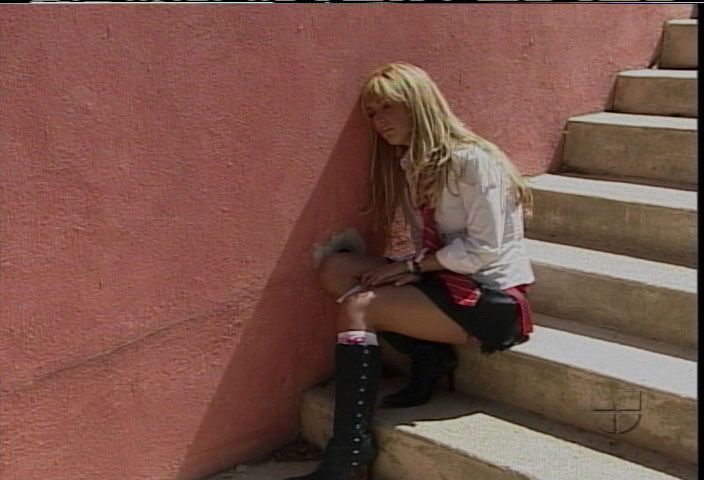 Screen Grab from a DTV standard def broadcast
The only channel the OnAir GT couldn't pick up was the local NBC affiliate, which cares so little about its signal that it's actually hosted parties where signal-less residents can gather to watch big events such as the Olympics.
I was pleasantly surprised with the reception quality, especially after reading a somewhat mixed review over at CNET. That reviewer said the OnAir GT was only able to receive standard definition digital channels and: that only one HD broadcast was clear, while the rest of the HD signals were "choppy, shuddering so much they were almost unwatchable in full-screen format. In a smaller window, the jarring was still annoying but tolerable for short periods."
During our testing over three days the digital and HDTV signals were flawless. All of these channels were crystal clear and much richer and sharper than DVDs on my notebook. Analog channels were lackluster however, with the typical snow and shadows, some of which could be negated by fiddling with the antenna. This isn't the OnAir GT's fault however, since bad signals can't magically be improved.
Like all digital tuners (and all things digital for that matter) there is a "cliff effect," meaning you either get an excellent signal or nothing at all. No fuzz or snow. If you want to get a true sense of the quality of the picture the OnAir GT delivers, check out these photos which were captured with the handy screen grab function that's built into the OnAir application. A screen grab in HD mode results in an image that's over 3MB.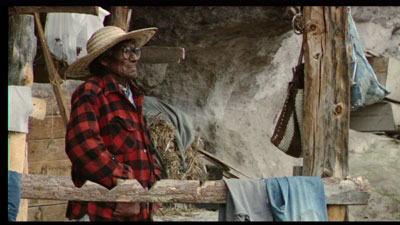 Click Here for Full Size Image of HD Broadcast Captured by OnAir GT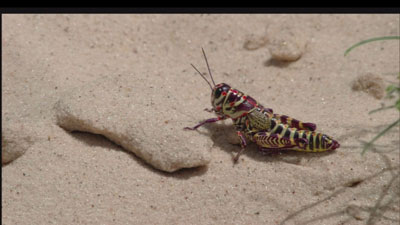 Click Here for a full size screen grab of a HD documentary

You can pause, record and rewind, just like a TiVo, but without all the fancy controls. Setting up recordings is easy thanks to the OnAir GT channel manager, which has a built in program guide. Program names and times are added to the channel manager automatically thanks to data included in digital broadcasters' signals, so it will work sans Internet connection. Up to 80 future programs can be scheduled to record. At full resolution recordings need about 4GB per hour, but you can record at lower resolutions if you chose.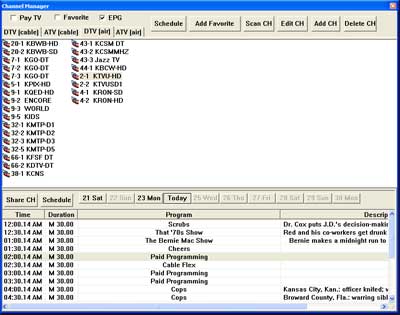 Another bonus is the included S-Video/RCA adaptor that makes it possible play your XBOX 360 or Playstation on your notebook's screen. You can also plug your cable or satellite provider's coaxial directly into the OnAir GT if you don't mind sacrificing the portable factor, but want more channel selection.
The OnAir GT is distributed in the U.S. by AutumnWave for OnAir, a Korean company. Though impressive, the OnAir GT still has room for improvement. The user interface could be more elegant and user friendly, as could the installation process. We received an error the first time we plugged the unit in, and the software was automatically reinstalled. On the third day of using the tuner, the same error came back and required yet another install.
We were disappointed by the lack of documentation and support. The Help function in the player didn't work and the install-CD only had a Korean manual. Update: We downloaded the updated application and drivers from autumnwave.com and several of these issues have been solved, including the Help function. This is the company's first run and the CD will probably be updated before it is sold broadly.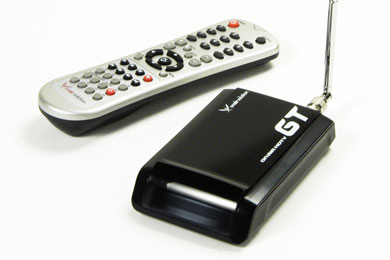 Priced at $179, the OnAir GT comes with a remote control, the S-Video and RCA input adaptor, AAA batteries, USB Cable, Antenna and carrying case. This is definitely a better choice than the analog TV Tuner cards offered by many notebook manufacturers, including HP, in terms of features.
Despite the glitches, this is one of the coolest gadgets I've plugged into a notebook recently and would definitely recommend it to anyone that wants to squeeze a ton of functionality into their notebook. The OnAir GT is an affordable HDTV solution for a dorm room, cubicle, or for just zoning out between meetings.
And if these girls in the Spanish sitcoms are on everyday, I might finally learn the language.
Advertisement