Dell, makers of high-end and budget priced notebooks, desktops and all-in-ones, has re-entered the mobile gaming arena with a new Alienware machine that brings the best of notebooks and gaming desktops together. This new machine is called the Alienware 15 and it's specifically for users who want to play their favorite games without carrying around a giant hulk of a machine.
Dell announced the Alienware 15 at the Consumer Electronics Show in Las Vegas this week, then immediately put the machine on sale at its website for as little as $1,199.
The new Alienware 15 is a configurable mobile gaming machine in a high-end, stylish package. Physically, the Alienware 15 is 20 percent smaller than the Alienware 15 that users could purchase directly from Dell before. The new Alienware 15's design is a mix of carbon fiber and metal. Like past machines, there are sharp angles and customizable LED accents that give it a more aggressive look than some other gaming notebooks. On the rear below the display and between the rear-facing fans are an HDMI port, a display port and a connector for adding an external graphics card inside the optional Alienware Graphics Amplifier.
The Alienware 15 is dominated by a 15.6-inch IPS, and Touch Technology is included in a 15.6-inch IPS 2160 upgrade. Alienware machines have always been very customizable and that's the case here too. Options include an Intel Core i5 processor or Intel Core i7 processor. Users can add 8GB of memory or even 16GB of memory during the configuration process. Dual speakers, 4 USB ports and an option for having Windows 7 installed instead of Windows 8 complete the experience.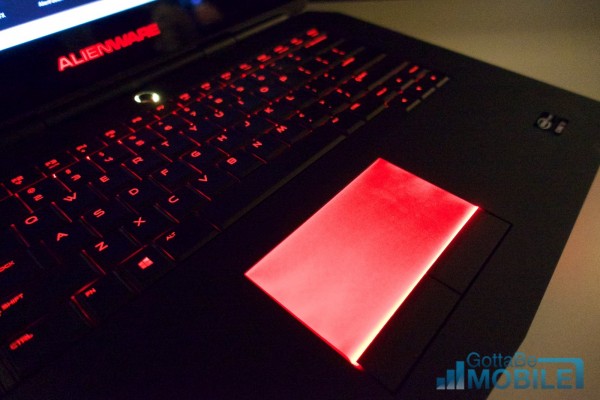 The important thing here is that Alienware is bringing better features and upgrades to a mainstream physical size. Too often gaming notebooks poor a lot into creating powerful machines, but don't put enough emphasis on mobility. When this happens we end up with gaming notebooks that are just as much of a pain to carry as a small gaming desktop and display would be. Dell is also made some software upgrades. The Alienware 15 with Intel Core i7 processor will automatically overclock itself for better performance when plugged in.
Alienware is also rolling out upgrades to the Alienware 13 and Alienware 17 notebooks that fill out its entire gaming experience. These machines have also been updated with upgraded designs, new accent lighting and some of the same configuration options The Alienware 13 starts at $999 and lets users include the Intel Core i7 processor as an upgrade. The Alienware 17 starts at $1,499.
The Alienware 15, Alienware 13 and Alienware 17 are all available from Dell's website today.
Advertisement