Today Apple announced a new iPhone. In a less than revolutionary move it will be dubbed the iPhone 4S and looks almost identical to the iPhone 4 on the outside with just a few exceptions. The primary new features include a faster A5 processor and a feature that takes full advantage of the extra speed and some added memory capacity: Siri will help you interact with your iPhone in a new way – via speech instead of just typing.
Our sister site, GottaBeMobile.com has provided stellar coverage of the update. Here are some of the highlights that you can check out to get all the details on Apple's new flagship smartphone, now on Sprint in addition to Verizon and AT&T starting October 12.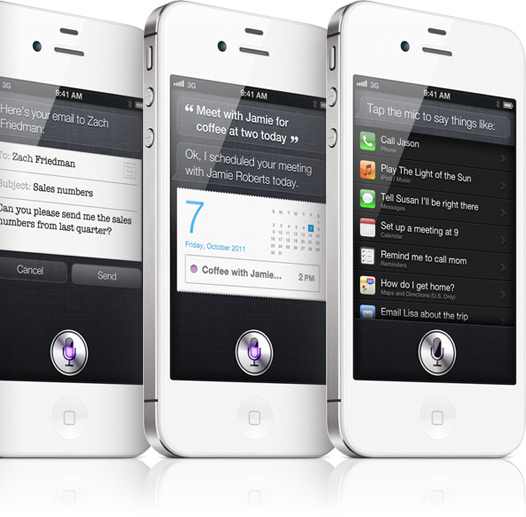 As we said, Siri stole the show taking the prime spot in Apple's presentation today. With only minor hardware changes this press event focused on the software changes being added. Siri lets you control the iPhone by speaking to the phone with natural language. For example you can say, "Do I need a raincoat?" and it will check the weather and let you know if you it's going to be sunny or rainy. It speaks back with a very natural sounding computer-generated voice. If it behaves as smoothly as the demo made it look, this will be a nice advancement for voice control.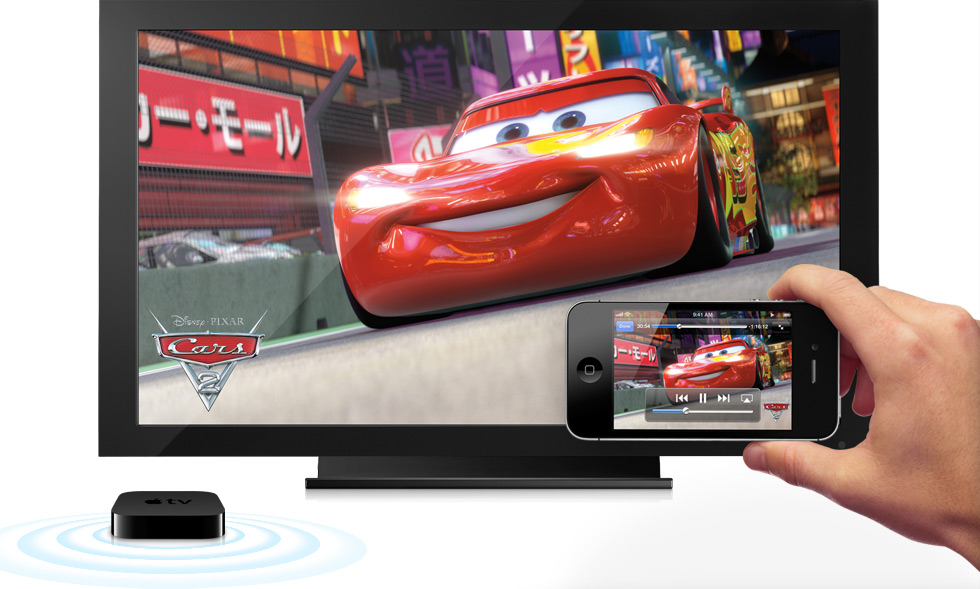 In addition to the Siri Assistant, the iPhone 4S will add AirPlay mirroring to the iPhone. This should help people like teachers, business people who make presentations, gamers and those who love carrying a video library on their phone. Use either an Apple TV or the Dock to VGA or HDMI adapters to plug your iPhone 4S into an external display.
In a somewhat anti-climactic move the presentation today started off with the typical bragging about Apple numbers (sales figures, market share, etc) and then went on to show a new app. Cards will let you send cards via snail mail to your friends and family. This one feels like a gift to the post office rather than a revolutionary new product.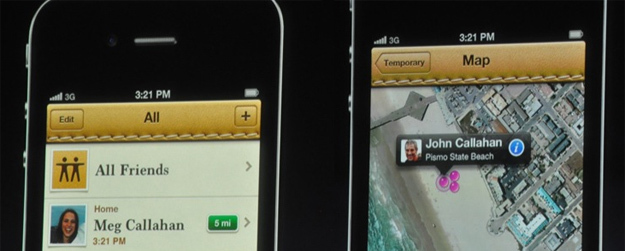 Another new feature of the software will be Find My Friends which can assist iPhone 4S users in locating people much like the Google Latitude app. Users can control when the feature shows their location. I know that if my kids had this on their phones, I'd be stoked. We'll see who useful it will be when we can play with it.
To learn when the new phones will be available and where check out the post at GBM on availability. They share that you can get one on Sprint, AT&T and Verizon Wireless. Three iterations provide 16GB, 32GB or 64GB of storage for $199, $299 or $399 respectively. Both a white and black phone will be available. You can begin pre-ordering the phone starting October 7. No time was given.
Below is a video from BBC demoing the new phone:
If you already have an iPhone and don't want the new Siri Assistant feature, you can get most of the new features via an iOS upgrade to iOS 5 which should drop October 12. And the new iCloud, Apple's cloud storage, backup and sync service, will also be available then too with 5GB being free and additional storage for a price. Hit the link above for details.
However, if the cool new features don't sway you, a great comparison between the iPhone and some popular alternatives will give all the details. Included in the comparison post are the following:
Samsung Galaxy S II with Android
BlackBerry Bold 9900
HTC Titan Windows Phone
HP Pre 3 with PalmOS
Of those, I'm eying the Samsung Galaxy S II. The new iPhone 4S was just not enough to make me switch back … I think!
Advertisement