Starting today, the first LTE-enabled laptop goes on sale on the Verizon Wireless website. The lucky machine is the HP Pavilion dm1, the darling of the low-cost, AMD Fusion ultraportable set. Customers can order a dm1 from Verizon for $599 with or without contract. But my question upon seeing this news was: why would they? Seriously, why would anyone buy a notebook with mobile broadband built in these days? It doesn't make practical or financial sense.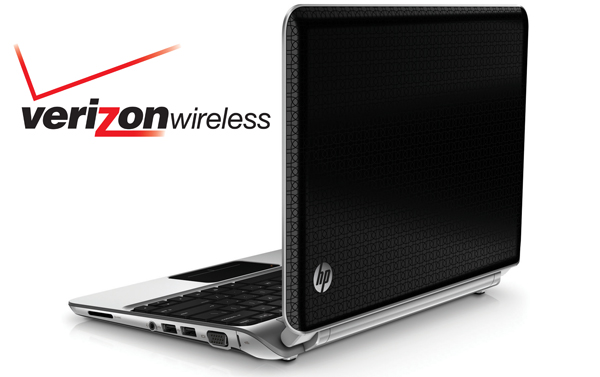 Back when carriers started selling netbooks with 3G in 2008 I understood why some consumers would go for it. Mobile broadband dongles weren't as prevalent, personal hotspots were new in town, and smartphone tethering was a confusing process (if you even knew it was possible). Plus, the netbooks were often subsidized and, at the outset, cost less than the models one could buy in a store.
Even at that, buying a carrier netbook wasn't a great deal. The 2-year contract meant the devices would cost you over $1,000 in that time and most of them came with small 3-cell batteries to boot.
Today, buying a notebook with built-in broadband makes much less sense. And the Pavilion dm1 doesn't even have the benefit of a tempting subsidized price. You can get a dm1 from HP with 3GB of RAM and a 320GB hard drive for $429. The Verizon version has only 2GB of RAM and costs $599.
And since carriers still haven't seen fit to offer wireless data plans that span across multiple devices, it doesn't make sense to pay for data that's limited to just a laptop. It's a much better deal to activate the mobile hotspot function on your phone, tether, or invest in a personal hotspot. At least with those options you can share the connection with multiple devices. In the case of hotspots, you'll not only have Internet for your laptop, but also your tablet, eReader, and other web-enabled gadgets.
Perhaps there are good reasons for having 4G embedded in your notebook. If you come up with any, I'd love to hear them in the comments. Otherwise, if you're tempted by the Pavilion dm1 with sweet 4G, might I suggest you buy the MiFi 4510L hotspot ($29.99 currently) from Verizon and the notebook from HP?
Advertisement