If you like to start your day by looking at more than one webpage, you can set up Internet Explorer to open several pages when you launch your browser. I use this tip to open Hotmail (email), Google News (news) and Facebook (social networking) each morning with one click.
Years ago, opening a single home page was the normal thing to do when you launch your browser, now things have changed a bit. In this article, we take a look at how to open multiple home pages in Internet Explorer.

Click Start, type: Internet Options

Hit Enter on your keyboard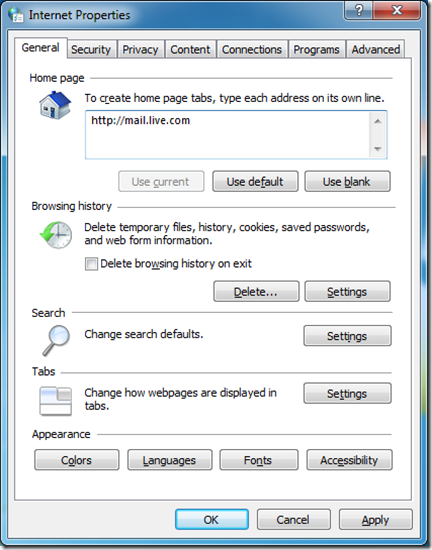 Under General tab click in the Home page field and enter the URL for each website you would like to have opened when you launch your web browser. See example below: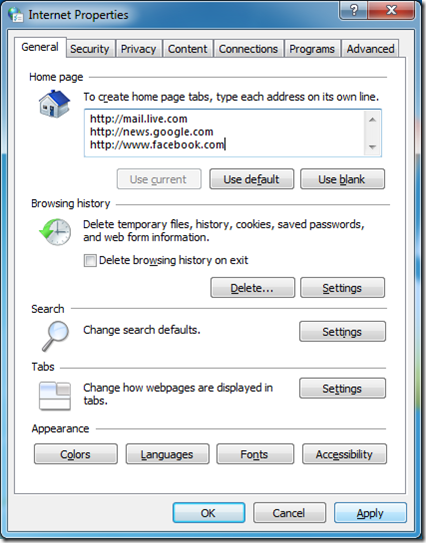 Click Apply and OK to confirm changes
When you launch the web browser, you will see multiple tabs automatically load your three favorite websites.
Advertisement