While Verizon Wireless is still working on extending its 4G LTE network to more areas, and AT&T has yet to deploy its LTE network, Nokia Siemens Networks has used Mobile World Congress to announce the next-generation of 4G, called LTE-Advanced.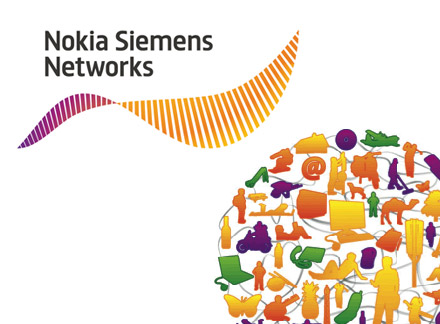 LTE-Advanced is an evolution of 4G technology, much in the same way that HSPA+ is an evolution of HSPA 3G technology. The latter HSPA+, although a 3G evolution, is being marketed in the U.S. as a 4G protocol by carriers AT&T and T-Mobile USA due to the fast speeds of the network which they claim is comparable to speeds offered by rival 4G standards like LTE and WiMax–used by Sprint.
With LTE-Advanced, speeds are expected to reach 1 Gbps and the standard is expected to be finalized in the second half of this year according to general manager Mike Wang for Nokia Siemens. Commercial deployment of this new LTE-Advanced–we'll refer to it as 4G+–won't be expected until several years from now. However, the good news is that carriers, like AT&T and Verizon which will adopt or are adopting LTE, won't have to upgrade their tower hardware and would just need to program a software update to broadcast faster upload and download speeds. The bad news is that users would still need to upgrade their handsets as USB modems, smartphones, and feature phones that will be released over the next several years probably won't support the new 4G+ standards.
Currently, with 4G LTE, Verizon Wireless is promising speeds of up to 10 times faster than 3G speeds. The carrier is promising upload speeds of up to 2-5 Mbps and download speeds of between 5-10 Mbps.
Via: DigiTimes
Advertisement