Have you ever wished that you could connect your iPad to one of the millions of articulating TV and monitor mounts already available on the market? If you answered yes, you should look into the Sanus iPad Mount adapter, a new molded iPad snap in case that can be mounted to VESA 100 x 100 compatible monitor mounts.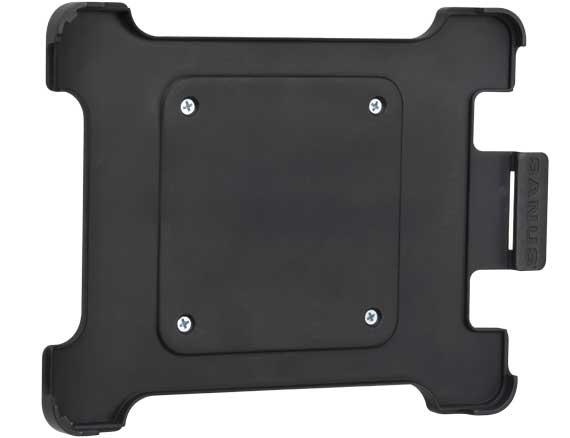 The Sanus iPad Mount VMA301 retails for $24.95 and allows users to mount their iPad to the wall or more specialized locations with mounts from Sanus and other manufacturers as long as they have a VESA 100 x 100 mounting pattern. The case will require that you remove your iPad from any other cases and if you want a few mounts around your home or office you can pick up several mounts and move your iPad with you throughout the day. The iPad snaps in and out of the mount fairly easily, to travel with you, but the mount should stay in one place unless you like using a screwdriver all day.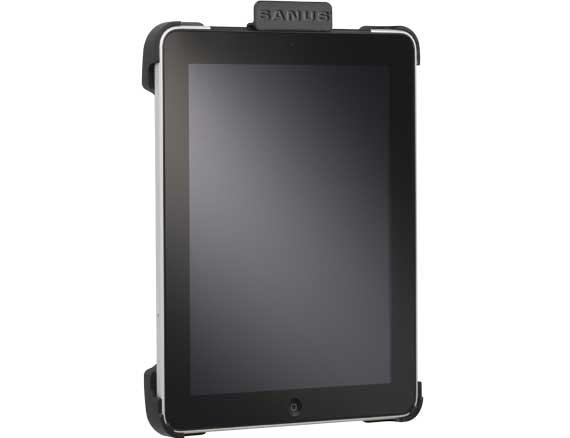 The Mount can be rotated to display the iPad in portrait or landscape mode, though Sanus says that feature is only available with the SANUS mount models MF202, MF209, MF215, MC1A and MD115. IT is possible you would be able to achieve similar portrait to landscape orientation results with other monitor mounts that support rotating.
Advertisement