Whiteboards are great because they draw us to them for idea sharing. But they are fairly limited in size and location and can be erased, losing all of your info, by the brush of a cloth. Enter IdeaPaint and Evernote.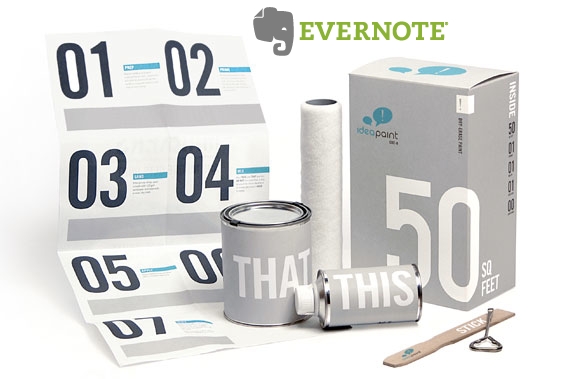 IdeaPaint is a whiteboard paint that with a single coat can transform a wall, desk or hard surface into a whiteboard and Evernote can store the pictures you take of that wall and make the text searchable so that you never lose that great idea.
IdeaPaint is pretty pricey at $175 for 50 square feet of coverage, but you do get a 50 square foot whiteboard wherever you want, and right now if you purchase 50 square feet you get 3 months of Evernote Premium.
This video shows how you can get your ideas from your IdeaPaint whiteboard, or any whiteboard, into Evernote with your smartphone or a digital camera.
If you are interested in IdeaPaint, head over to the Evernote blog for your chance to win an iPad with an IdeaPaint back for real iPad inking and the chance to also win one of 10 50 square foot IdeaPaint bundles! You can enter on Twitter or with a comment at Evernote or IdeaPad.
Advertisement