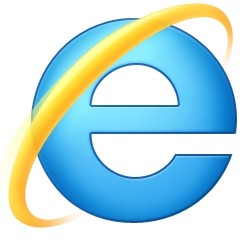 Internet Explorer 9 is almost ready for public consumption, as evidenced by the release of the Internet Explorer 9 Release Candidate from Microsoft today. Internet Explorer 9 is the re-imagining of the way many users get online and will bring new features and beauty to the browsing experience when it officially arrives.
The official Internet Explorer 9 Release Candidate, the last testing version before the browser is officially launched, is now available for all users to try out. You can find the Internet Explorer 9 RC installation files at the download links below.
There are many new features in Internet Explorer 9, many of which take advantage of new features in Windows 7. Some of the most exciting or noticeable features are listed below.
Design – A new look and feel to the browser brings IE up to date with the competition.
Pinned Sites – Pin your favorite websites to your Windows 7 task bar.
Jump Lists – if you pin a site you also get access to commands form a jump list.
One Bar – Search from right inside the address bar and see your web history
Privacy – Turn off advertiser tacking
Performance Advisor – see if add ons are slowing down your browsing
Hardware Acceleration – With Flash 10.2 you'll see better speeds since the browser can use your computer's graphics card instead of just the CPU.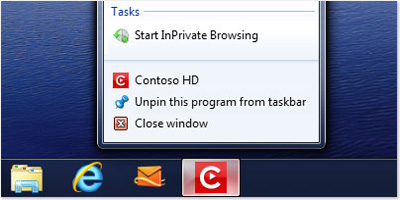 After you install Internet Explorer 9 you should head over to the Internet Explorer Test Drive page to kick the tires and see what IE9 can do!
Here's an example of what IE9 can do when web developers take advantage of the new features:
If you want o know more, check out these Internet Explorer 9 Reviews:
Stay tuned for a full look at Internet Explorer 9 from Notebooks.com.
Advertisement