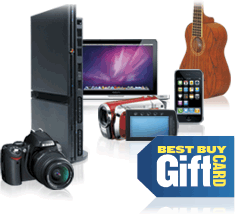 If you're looking for the best way to trade in your old electronics for cash, then you've come to the right place. We've taken a good look at the many options for selling your old phones, computers and electronics that range from Do it yourself and online gadget buyers to in store options that get rid of the need to ship anything.
The best method will depend on how much time and effort you want to put in. While you can often get a few more dollars selling the items yourself the convenience of selling to a gadget recycler online or trading in your old electronics at your local store is often worth the lower price.
Sell It Yourself
Selling your own tech via sites like eBay or Craigslist will get garner you the most cash, but will also come with the most hassle. For example, on Craigslist there are people just waiting to con you into sending your gear to them while they trick you into thinking they have paid for it, only to cancel payment after they get your goods. If you choose to sell on Craigslist, only sell to people locally and face-to-face and only accept cash. If you do, you can make some cash and save on shipping costs.
Start on Craigslist by going to the For Sale section and create a post. There will be a big warning telling you what we've just shared – don't sell to people outside your local area. They have a page about scams that you should read before getting started.
The posting process is simple. Select a category and fill in the form. We suggest posting a picture of the item and all accessories. There is an "Add/Edit Images" button below the description window. You can use the site of the manufacturer to get a thorough description, or summarize an Amazon description.
Make your price reasonable. A good way to discover this is to use one of the services below to price your item. We check eBay and find out how much items are selling for there first. Be sure to compare apples to apples meaning don't compare your old worn out phone to a brand new one or your mint condition phone to one that is broken.
After you list the item wait on responses. They will come via email. Don't give out your own email or other contact info in the post. Just let the site direct messages to your registered email address. This is the safest way.
If you would rather open things up to more customers than just your local area, eBay can be a good option. But, like Craigslist, there are scammers. Check out the info on their Seller Information Center. And remember that eBay is going to take a cut of the sale prices as well as charge an up front fee. And if you use their PayPal payment service, they will take another cut. You can lose up to ten percent of the selling price this way. But if you are careful you can make some money and have more potential customers.
To give you an idea of what you can get, we searched for used AT&T 32GB iPhone 4s and found that most were going for between $450 and $600. That would cover a new Verizon iPhone and the cost of breaking your early termination fee so long as you are a few months into the contract.
We've never used any of these, but About.com has a list of five eBay alternatives. And many people forget that Amazon has a place to sell electronics as well.
Sell It to a Tech Buying Service
A quicker and safer way to sell your old tech stuff is using an online service like Gazelle. With Gazelle users can tell the site what they have, estimate its condition and get a quote on its worth. If you like the price, then they will give you a free shipping label which you use to send them the item. Gazelle will look it over and tell you how much your item is actually worth. Sometimes it is less than the quote and one time we sent in a camera and it was actually worth more. While you don't get the most money for the device, it is nice to get it quick and safely. If it is not worth anything they will recycle it for free. If you don't want to accept the final price, they will return it no charge.
To give you an example, I asked for a quote on my AT&T iPhone 4. My 32GB iPhone 4 in excellent condition was rated at $420. Notice in the screen shot below they also give you a graph of the value over the last few months. Of course the projected value (in orange) is always going down.
$420 might be enough to pay for a new 32GB iPhone at Verizon and pay for at least part of the early termination fee that I must pay to get out of my two-year contract after only 6 months, which for me would be about $260 right now. With Gazelle the cost of switching would be about $140 ($300 for the iPhone, $260 for the fee from AT&T with Gazelle's $420). Please remember that it takes awhile to get payment. So don't expect to get the money this week if you send in your old gear today.
I did a similar estimate at Nextworth, which is a competitor to Gazelle and was promised $480.  Unfortunately we have never used the service and Resellerratings.com has only  a handful of reviews, all bad. A third such site is CExchange.com and they offered even more – $511. Again, we have no experience with this site either, so seller beware.
eBay has even entered this space with Instant Sale, a service that acts much like the other gadget recyclers and offers instant cash for your old electronics. You won't make as much as selling it yourself, but you also don't have to deal with the hassle of selling it on eBay.
Another popular option is to use EcoSquid.com which will compare a large collection of gadget buyers to help you find the best price. As an added bonus, Ecosquid provides information on each of the partners so you can see how long they take to pay you.
Sell It at a Local Store
An even faster way to get cash for your phone is sell it at a local store. You might have a "mom and pop shop" that is buying tech equipment. But did you know that Target and Radio Shack are too? Best Buy is even in on the deal with the Best Buy Trade-In Program which allows you to ship your items or take them into a local store for cash.
To cash in, head in to the local store with your phone and all the extras you can find – box, cables, charger, etc. – and see what they will give you.
Below is a USA Today video about what electronics these stores buy.
Give It Away
Probably the most philanthropic thing you can do is just give it away. There is a slight personal benefit, a tax deduction. One way to do this is donate your old phone to send it to National Coalition for Domestic Violence. They take old phones and recycle them and either use the funds from selling them to buy phones or directly give them to women who are at risk. That way if they are being threatened they can call 911, which is turned on by law for all cell phones, even if it doesn't have regular service.
Similarly you may have another charity that could use the value of your phone. Our local food bank has a thrift store. People bring old gear to the store and they give you a form which you can fill out to get a tax deduction. They sell the things and the profit goes to help feed hungry people. People who have limited budgets can get things they need at a discounted price and in some cases free if they meet certain requirements.
Gazelle will do a charity drive by letting you set up a special account where people can sell their goods and donate a percentage to the organization. Additionally a portion of the proceeds go to charity.
Advertisement