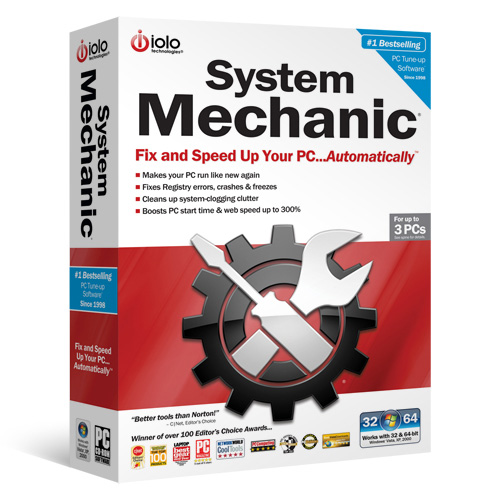 If a new computer isn't on the holiday shopping list this year we have the next best thing, System Mechanic 10.
System Mechanic is a all in one system tune up tool that can give an old computer new life and relieve some of the frustrations we have with slow computers. The System Mechanic 10 software package has a collection of new features including;
CRUDD Remover – This new feature looks for redundant programs and other items that slow down your PC such as multiple virus programs and helps you cut the CRUD for better performance.
216-Point PC Inspection – diagnoses and resolves over 12,000 PC problems
Program Accelerator – jump starts sluggish programs
Whole Home Licensing – System Mechanic 10 works on all of the computers in your recipients house which makes it also a great gift for your own house if you have several older computers in need of tune ups.
The biggest reason we recommend System Mechanic for a gift is because for $30 to $40 you can give someone a noticably faster computing experience.
This is also a great last minute gift for mom and dad or grandpa and grandma who are already apt to ask for computer help at the holidays. You can purchase System Mechanic 10 right on their computer and download the files for installation while you visit.
I installed System Mechanic 10 on my father's computer about a year ago when it had gotten to the point he was looking for a new computer and the software package was able to tune up his computer enough that he used it for another 6 or so months before getting a new Black Friday laptop last month. Even then, he could have lasted another 3-6 months on his old machine, but the deal was too good to pass up.
One thing I liked was that he was able to run the basic tasks on his own because of the straightforward nature of System Mechanic. If he was stumped, I would just use LogMeIn to connect and help him out.
Advertisement