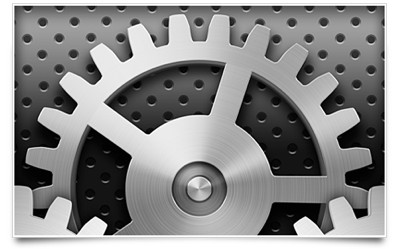 If you start your Mac and a bunch of applications like Skype or other programs launch every time and you don't want them to we are going to show you how to stop them, or at least hide them.
A lot of applications will put themselves on the list of programs that will launch automatically without your consent. Good programming practices include informing the user of this is the case. Best practices makes this optional at the time of the program's installation. But that is often not followed, or we just forget that we allowed it to happen.
To stop applications from launching at start up, just going into the System Preferences box by clicking the Apple menu and choose "System Preferences…". Now click on Accounts in the System section.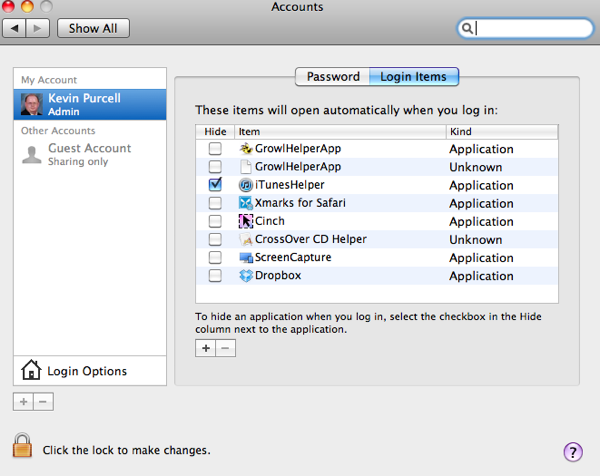 In that box, find your account on the left and then click on Login Items on the right. You will see a list of all the applications that launch when you start up your system.
To stop a program from launching, click on it and then click the minus button below the list. You can also add an application by clicking the plus button. If you want it to launch but don't want to see it launch, check the item in the column marked Hide.
Advertisement