Apple's promising a special one-day shopping event on Black Friday, but we're not expecting to see any deep discounts on MacBooks, iPhones, iPads, or iPod Touches. Black Friday is the official kick off day of the Christmas shopping season and a chance for retailers to get customers in the door. While many retailers are offering deep discounts to attract shoppers, Apple simply operates as it (almost) always does on Black Friday.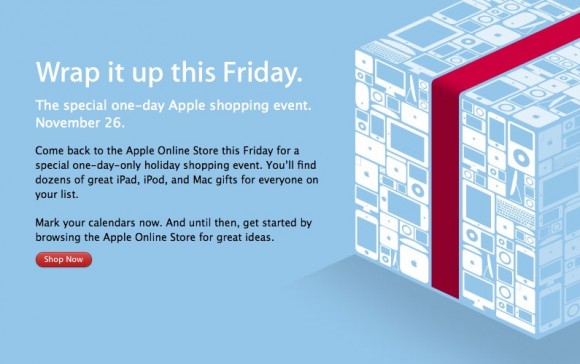 Many of Apple's products are in high demand this holiday season. In fact, 31% of children in the U.S. listed the Apple iPad as their most desired gadget. The iPod Touch is now more requested than any portable game console. Kids and Adults alike will have many specific Apple products on their wish lists this holiday season. Sure, everyone likes getting a good deal, but getting the right gift for a loved one is even more important for many. Apple's management knows they don't have to slash prices in half just to get their products on wish lists.
Apple doesn't allow its authorized resellers to advertise products very far below MSRP. You may see a few bucks off an iPod or MacBook from time to time on sites like Amazon, Best Buy and MacMall, but you want see huge discounts. Typically, incentives for buying MacBooks and other Apple products are offered as freebies and rebates. The same will be true on Black Friday. Best Buy, for example, is offering up to a $125 Best Buy Gift Card with the purchase of a Mac on Black Friday. Others are throwing in free software and accessories with the purchase of a MacBook on Black Friday. Other computer manufacturers, such as HP and Dell, are in effect competing with their own retailers on Black Friday and need to drop prices in line with them to stay relevant during the holiday shopping season.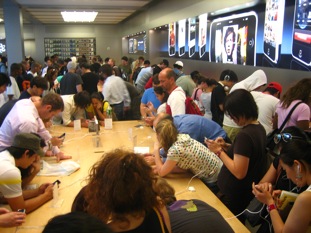 Apple's stores are typically the busiest and most profitable stores in any given mall, outperforming luxury retailers such as Tiffany's consistently. They're often packed with shoppers, even during the middle of the day when there's nothing special going on. During the holiday season, Apple tries its best to keep up with the crowds of people gobbling up iPods, iPhones, MacBooks and other items.
While many stores are glad to have customers linger on Black Friday (with hopes that the longer in a store the more money you'll spend), Apple tires to churn customers through their stores as quickly as possible. If you visit an Apple store on  Black Friday you'll notice that there are many more Apple employees working than normal and many stores will have special tables set up with stacks of iPods and other commonly purchased items on them. Salespeople staffing the tables grab customers' requests for different models and colors almost immediately, swipe their credit cards and send them on their ways in a matter of seconds.
The best deal Apple typically offers each year is during the back to school season. For the past couple of years, Apple has given students a free iPod Touch with the purchase of a Mac. We don't expect to see a similar deal on Black Friday this year.
Instead, we expect to see modest discounts on iPods, iPads and other popular items. The Apple TV may come with a free gift card or have a slight discount. We do not expect to see any Black Friday discounts or offers on the iPhone 4. Apple may offer up to $100 off MacBooks. While $100 off a computer sounds like a good Black Friday deal at first glance, keep in mind that MacBooks are very expensive. A hundred bucks is only a 10% discount on Apple's cheapest MacBooks and less than 4% off its highest end computers.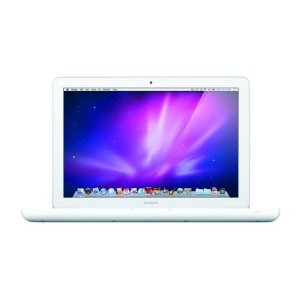 Apple will not match deals found at Amazon, Best Buy, MacMall and other retailers, so don't bother bringing Black Friday flyers or newspaper ads into Apple stores hoping for a price match.
Just because Apple won't have the deepest discounts on its own products on Black Friday doesn't mean that you shouldn't shop at its retail stores or at Apple.com. Apple's own sales reps are generally much more knowledgeable about MacBooks and iOS4 devices than sales reps at Wal-mart, Best Buy and other retail stores that sell countless electronics items. There are generally plenty of demo units on hand at Apple retail stores, so you can try before you buy. Many Black Friday shoppers put a premium on being able to actually touch and feel a product before buying. You can of course also bring your purchases home with you rather than having to wait for a package to arrive.
Buying your Apple gear direct from Apple.com on Black Friday has some unique benefits. It is the only place where shoppers can build a MacBook to order, allowing them to choose each and every component. Apple and its partners typically only stock a small subset of the possible hardware configurations. Configuring your own computer means you can get exactly what you want, without paying for features that you don't need.
Apple.com will also allow Black Friday shoppers to engrave each of their purchases without voiding their warranties.  Messages can be personalized toy our liking.
Advertisement