Amazon is offering a Panasonic TC-P58S2 58" 1080p Plasma HDTV for $1,099.99 right now. This pre-Black Friday deal is a $700 savings off retail. Other outlets are currently selling it for around $1,200 according to our price comparison tool.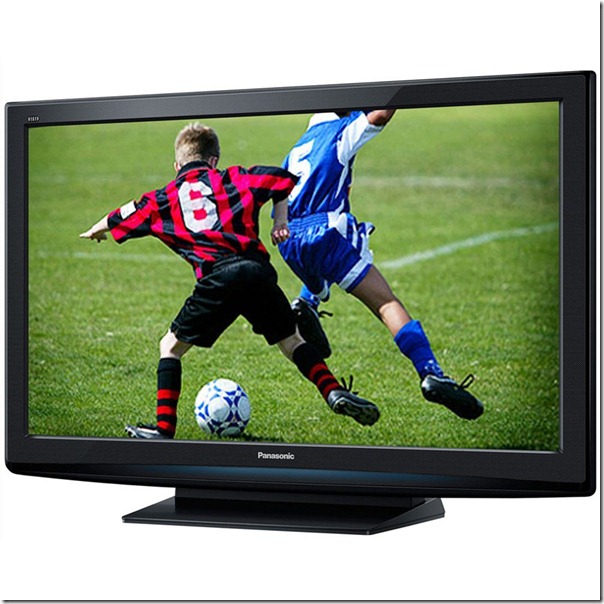 This Plasma TV is part of the Panasoic Viera line. A 58" HDTV, measured diagonally, is a pretty large screen and will be large enough for almost any room. The 600Hz Sub-field Drive is a technical term meaning this TV will have smooth motion for movies and shows with a lot of action or for fast moving sports. The TV has an integrated SD card slot for viewing photos.
There are 3 HDMI inputs, 2 component inputs, a pair of composite inputs and a digital audio output.
According to Amazon's HDTV size chart which helps users choose the right size set for their space, it would be a perfect fit in a room where people are sitting between 8' and 14' away from the TV.
The TV is 56.1"x36.8"x15.3" with the stand. Without it it is just 4.1" thick.
Visit the Notebooks.com Black Friday page for more Black Friday deals, or visit this page about Amazon.com's Black Friday deals.
Advertisement