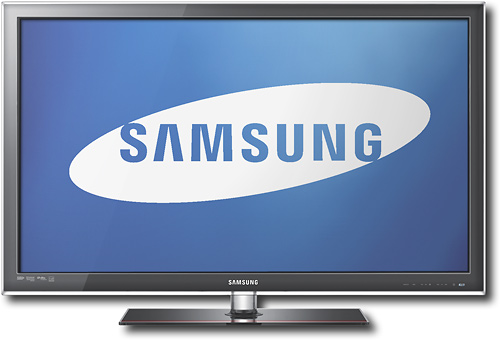 Samsung's 55-inch LED 1080p HD TV will be on sale for Black Friday 2010 at Best Buy for $1499.99, down from the list price of $2500 and current sale price of $2000. This means this high-end HDTV, model number is UN55C6300SF, will be 40% off on Black Friday at Best Buy.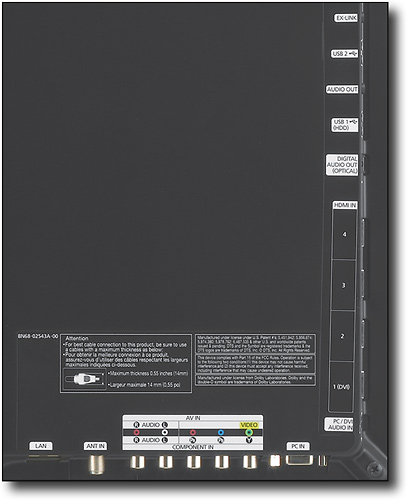 The unit has plenty of positive consumer reviews, both on Best Buy's website, averaging 4.6 out of 5 stars at the time of this writing, and on other popular websites and review blogs.
Among the many features of the model, this is what Cyber Theater listed the following features on this 55-inch model:
The Samsung UN55C6300SF is a fifty five inch 1080p LED television that offers a panel that absorbs ambient light and cuts glare, a wide color enhancer plus for better color presentation, Auto Motion Plus technology to cut blurring in high speed images, two fifteen watt speakers with Dolby Digital and DTS, one component video input, one PC input, four HDMI inputs, one optical audio output, one Ethernet port, two USB ports, game mode, and an energy saving light sensor.

Popular consumer website CNET notes that it did not review this specific model, but had reviewed a similar, slightly updated model:
According to Samsung's Web site, the main difference between the two series is the presence of Samsung Apps in the UNC6500 models. The two series also have slightly different styling, one colored "stone black" and the other "graphite." According to one portion of Samsung's Web site, the UNC6500 is also 0.1 inch thinner than the UNC6300; however, according to another section of the site, they're the same thickness (1.2 inches).
Based on the consumer reviews on CNET, it seems that many users are happy with the picture quality of this unit, but wish that blacks are a bit deeper.
A few reviewers dinged the model for only having wired Internet connection via the ethernet port, but no wireless or WiFi connection.
Other negatives include the lack of composite input, not enough component input, and slightly narrower viewing angles than the competition.
You can also visit this Notebooks.com page for other Black Friday deals, and to to peruse the entire listing of Best Buy Black Friday HDTV deals.
Advertisement