Panasonic's VIERA 50-inch Plasma HDTV will be on sale for $699 during Best Buy's Black Friday 2010 sale. This HDTV,model number is VIERA TC-P50U2, is usually sold for $899 at Best Buy, which means the retailer is offering a $200 discount the day after Thanksgiving.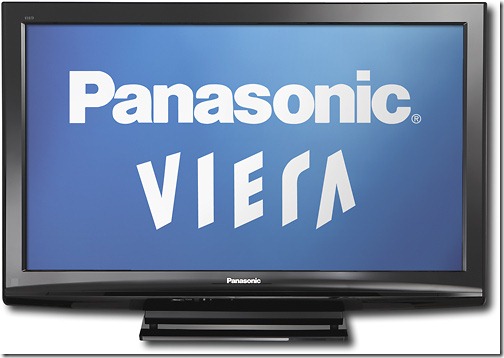 The Panasonic VIERA TC-P50U2 displays content at up to 1080p and has plenty of inputs. There are three HDMI inputs (one on the side), 2 composite RGB inputs (one on the side) and two component video inputs. It also has a single digital audio output for plugging into a receiver with digital surround sound. The SD card slot lets you view your pictures on the TV. Below are the back (see left) and side (see right) views of the input panels.
The 50-inch screen has an actual measurement of 49.9-inches and a 16:9 widescreen ratio. It boasts a 2 Million to 1 contrast ratio and 600Hz refresh rate.  This fast refresh rate means fast motion will appear fluid, putting this HDTV at an advantage over LCD TVs, which typically have a 60Hz, 120Hz or 240Hz refresh rate. The speakers are 20 watt speakers with "full-range" and "simulated surround sound."
The case is only 3.75-inches deep. With its table-top stand it is just over 14 inches. It is 48-inches wide and 32.25-inches high weighing 68.3 pounds with the stand.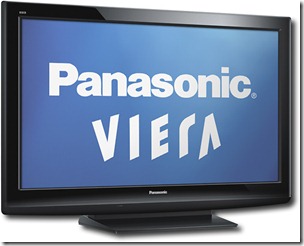 If you would like to see an interactive demo of the unit from the Panasonic web site, it is available here. The regular Best Buy price is $899.99, so this is a savings of $200.
Best Buy is discounting several HDTV models on Black Friday. You can find a full list of Best Buy's Black Friday HDTV deals here.
Advertisement