Black Friday is a great time to look for a laptop or netbook, but sometimes a Black Friday Netbook is a bad buy. That's the case with the 7″ Sylvania Netbook that CVS is selling on Black Friday for $94.88 — $5 off the regular price.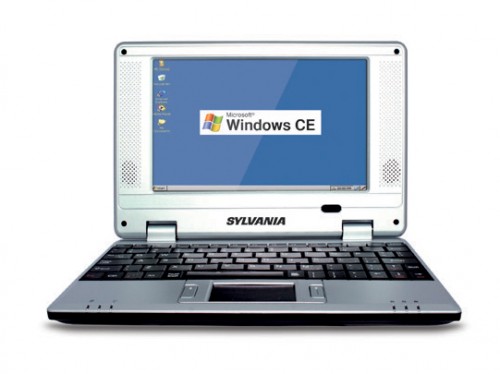 While CVS hasn't unveiled the spec for their Black Friday Netbook, it looks almost exactly like the netbook they were selling back in September for $99.99 — when we originally called it a bad buy.
Why is the 7″ Sylvania Black Friday Netbook a bad buy? Simple, it's using older technology that won't meet the needs of most users. If you look at our things you need to know before buying a Black Friday laptop or netbook, you should pay attention to the operating system section as well as the numerous hardware specifications.
The Sylvania netbook from CVS is almost certainly running Windows CE, that is not compatible with software that users may want to load. Comparatively, most netbooks sold today run Windows 7 Starter or Windows XP.
It is true that this netbook will allow you to connect to the Internet to browse the web, edit some types of documents — but you'll notice in the video review below that the device will default to the mobile version of each website you visit, instead of the regular one you should find when using a computer.
If, after watching this video you feel that the Black Friday netbook from CVS is right for you, we won't jump in line to stop you, but most average users will be better served by purchasing a netbook that runs Windows XP or Windows 7 Starter with real support for the programs, the web and video.
It is highly likely that $80 more will get you a real netbook on Black Friday, or you can find a used netbook with better specs for a little over $100.
Advertisement