XGearlive is focused on 'sophisticated coolness' for the cases they make for all iOS devices, MacBook Pros and other mobile devices. Their Touge Special Edition case for the iPhone 3G and 3GS successfully applies their design philosophy with a case that one of our guest reviewers, my son, said was 'hardcore and stylin'.
XGearlive sent over a couple of cases and my family and I chose to review the cool Touge Special Edition case for the iPhone 3G and 3GS. So many people are focusing on accessories for the iPhone 4 because it's the latest and greatest. But people are still using, and even buying, 3G/3GS iPhones. Case in point, our family has three.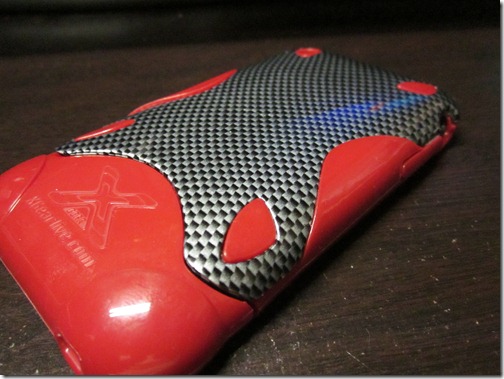 The first thing our guest reviewers (my wife and two sons) noticed was the cool factor. We had a mini-war in our home as to who would get to use it first because they all liked it so much. My oldest son said that at school his friends were very impressed and stunned to learn it costs less than $20. XGearlive wanted to capture the Japanese street racing scene in their design. As you can see it is eye-catching. We looked at the red version but there are also purple and black versions. Our opinion is they succeeded in making a great case that stands out and gets attention.
The other thing all three of our reviewers noticed was how well the case protected the iPhone. Both of my sons actually dropped their phones from about 4 feet and the case did its job, protecting it from breakage. Because it has a  dual layer, the shock is absorbed. This is due to the carbon fiber graphic design exoskeleton." That even sounds cool.
We also noticed that installation of the case was very easy. It slid on and off without any problems. My wife and oldest son said that they liked how the material the case is made from was easy to grip. But my youngest, who plays a lot of games, said that after a long gaming session his hands got sweaty and the case easily slipped out of his hand. That was probably more a problem with his hands than it was the case.
The bottom of the case folds off to reveal the dock connector. It is nice that the dock connector is protected yet still accessible when needed. Some people have had a problem with moisture or dust getting into their dock connector, which can cause damage. This case protects against such damage. Since the bottom portion folds out, users can still dock the phone without removing the case entirely. One extremely minor issue is the gap this fold out portion leaves, as you can see below.
Another important factor in iPhone cases is access to the ports and buttons. This was not an issue with the Touch Special Edition. All buttons worked flawlessly and the headphone jack was easily accessible.
All three were very impressed with the case and so I bought another one in order to keep peace in our home.
One negative was the screen protector that comes with the case. My oldest tested it. The problem was that it was like almost all screen protectors meaning it was hard to apply without getting dust under the protector. Be sure to clean the phone and apply it in a very clean environment. There is a firm cardboard applicator that comes with it. This kept the bubbles out that normally plague screen protector applications. If you do get it applied properly it has a finish on the front that when the phone is turned off makes it look like a mirror.
The micro-fiber cloth was a nice add-on. It did a good job of cleaning the screen especially before applying the protector.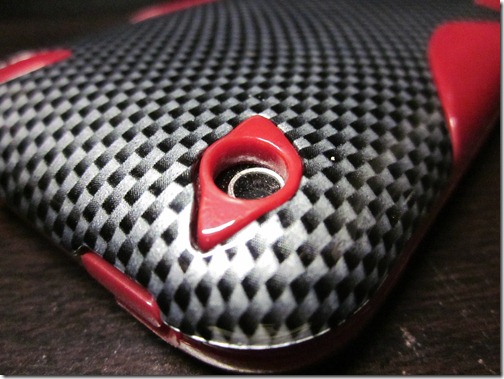 Pros:
Looks great
Very protective
Inexpensive
Fold out bottom to expose dock
All other ports and switches easily accessible
Includes a screen protector and micro fiber cloth
Cons:
Part that folds off can get in way with dock cables connected
Screen protector no easier to apply than most
Fold  out part leaves a gap
Advertisement