Lenovo is celebrating a significant milestone in their manufacturing history with the announcement of the addition of NVIDIA Optimus graphics to their Lenovo ThinkPad T410, T410s and T510 notebook computers.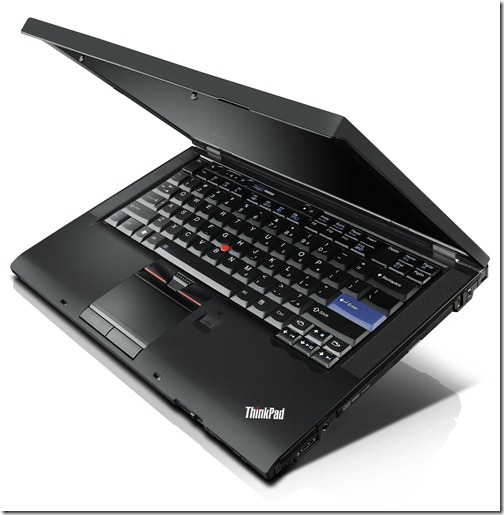 Before this release, only Intel graphics chips were available on these three notebooks. With the addition of the NVIDIA Optimus graphics chip, the ThinkPad T-Series will now have more power for graphically intensive activities and will have longer battery life, thanks to the way the Optimus works.
Pictured above is the Lenovo ThinkPad T410
NVIDIA Optimus graphics for notebooks is a technology that gives users the best of both worlds. When a high-end graphics system is needed for something like 3D gaming or video encoding, then that power is available. Unfortunately, that kind of power also drains the battery of the notebook faster. So, when not necessary, Optimus automatically goes into a lower power mode that extends the life of the battery.
Here is a demo of how the Optimus works:
Lenovo says the new graphics chip will give users up to a third more battery life over models with only discrete graphics chips or older switchable technology which allowed users to manually make the change. With the addition of an optional ThinkPlus docking system, these new notebooks will give users the ability to have full power graphics on up to four displays at once. They claim to be the only manufacturer with this capability.
Above and below is the T510 model
In conjunction with this announcement, Lenovo is also offering up to 15% off certain ThinkPad models until October 8. And check out their Facebook page for a chance to win a ThinkPad notebook computer.
This and the image below are the T410s
The Lenovo ThinkPad T410, T410s and T510 laptops can be ordered from Lenovo immediately. The T410 or T510 will start at about $1,299. For a T410s buyers will be paying about $1,849 retail.
Advertisement