Mophie's announced an extended battery case for the iPhone 4 that will make it last for twice as long on a single charge. The Mophie Juice Pack Air is $79 and available for pre-order starting today.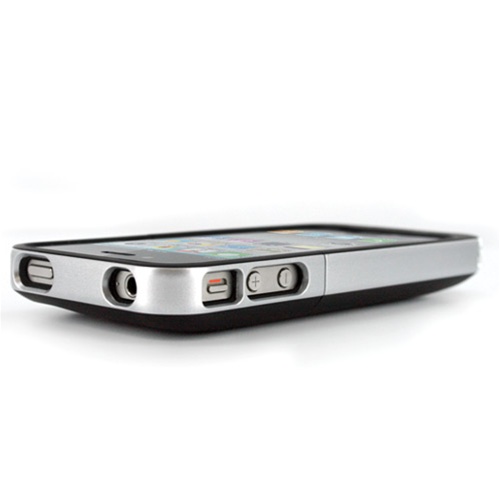 The Mophie Juice Pack Air has a 1500mAh capacity and provides for up to six extra hours of talk time on 3G or up to 12 hours of talk time while on EDGE (2G). It is rated to provide up to 36 hours of additional audio playback or six hours of video.
The Mophie Juice Pack Air does add significant thickness to the iPhone 4, but the tradeoff is worth it for those that find themselves with drained batteries.
Both the Mophie Juice Pack Air battery and the iPhone 4's internal battery can be charged simultaneously through a USB cable.  The same cable can be used to sync the iPhone 4 with a PC or Mac while the case is still on the phone. Four lights at the bottom of the case indicate how much energy is left in the external battery.
The Mophie Juice Pack Air is available for $79.99 from Mophie.com. We expect to see it in Apple retail stores and other locations in the near future.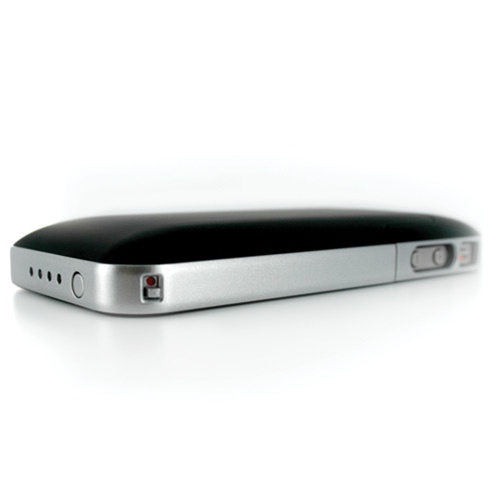 Advertisement