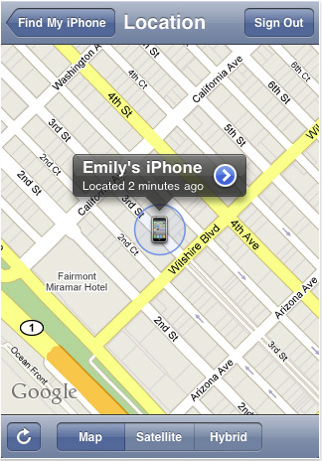 Apple has released a tool making MobileMe's most useful feature work remotely on a mobile device. The purpose of the Find MyPhone app is to use the GPS in your phone to locate it in the app on another iPhone, iPad, or iPod Touch. It will show you where it is. If you decide that it is compromised, then you can wipe the phone remotely or lock the phone and require a passcode to get in.
Quoting from the app description, it does the following:
1. Locate your phone or iPad on a map
2. Display a message and optionally play a sound for two minutes at full volume even if your device is set to silent
3. Remotely set a passcode lock on your device (or lock it using your existing passcode)
4. Remotely wipe your device to permanently erase all your personal data
You can find it now for free in the iTunes App store. You will still need a MobileMe subscription which is $99 per year. There were hopes that it would become free with the release of the new iPhone or this week since the site went down for maintenance recently. However, the down time appears to have been for the purpose of taking the new mail feature out of beta.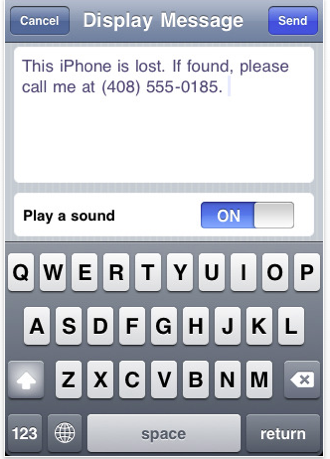 Advertisement