Watching HD video, even some streaming SD video, on most netbooks is an exercise in frustration. Unless your netbook has an HD accelerator in it attempts to watch HD movies are generally met with stuttering and audio sync issues but a $10 video codec has the power to get HD video running smoothly on your netbook.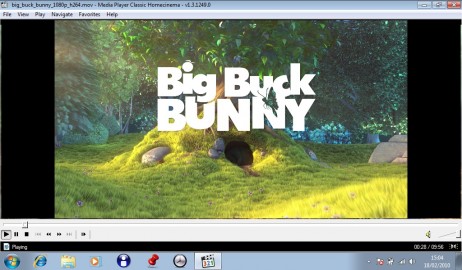 This tips comes compliments of PC Pro which figured out that with Media Player Classic Home Cinema and the CoreAVC video codec netbooks can play HD video without complaining, stuttering or stopping!
PC Pro walks you through the entire installation process and even shows you where to find a free HD animated movie to test your netbook with. The comments section offers several alternative options if you are a bit more technical; including adding a Broadcom video accelerator to your netbook, installing Ubuntu Netbook Remix for better video streaming and alternative free codecs to help you play HD on your netbook.
Image via PC Pro
Advertisement