HP's offering some great deals for the back-to-school season on its Pavilion notebooks PCs. You can save 30% off Pavilion notebooks customized over $1,099, $200 off Pavilion notebooks priced at $899 or more and $300 off Pavilions priced at $999. You'll have to choose the coupon that best fits your budget as there are definitely some overlaps.
These coupons can be used on most HP Pavilion notebooks, including the dv2, dv4, dv5, dv6, dv7, HDX 16t, HDX 18t and tx2 series notebooks.
All of these coupons have limitations and expire soon. To get started, visit HPDirect.com and configure your new PC. Keep an eye on the running dollar amount in the top-right of your configuration page before any dollar-off amounts. Remember that these coupons cannot be combined with other discounts, including instant discounts that may automatically appear.
Enter your coupon at checkout after completing all configuration options.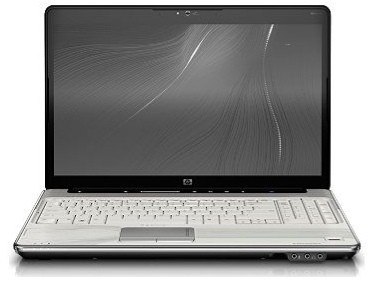 30% off HP Pavilion Notebooks Priced $1,099 or greater. HP Coupon Code DTPC54567:
This coupon offers the greatest savings if you have a budget of $769 or more. There is no upper limit to the discount, so if you can save several hundred dollars if you configure your HP Pavilion notebook with premium options.
The discount is limited to the first 1,800 redemptions. Click here to get started.
$300 off HP Pavilion dv6z configured to $999.99 or more. HP Coupon Code NBY8746:
This coupon is good for two days only, expiring at the end of 8/7/09. In addition to receiving $300 off, dv6z buyers will get free 3GB memory upgrade, free 320GB hard drive upgrade, free color choice upgrade and free shipping.To get started, click here and select the dv6z from the "everyday computing" category.
Fine print for this coupon:
Valid for HP Home & Home Office (www.hpshopping.com) internet and call center purchases only. Coupon valid on first 100 redemptions, or while supplies last. Any unused portion will be forfeited. Each coupon code is limited to one usage per customer; one coupon code per checkout. Offer void where prohibited, taxed or restricted by law. Non-transferable. Not valid retroactively on previously purchased items. Not valid for any resale activity as defined by HP Home & Home Office Store. Coupons may not be used to purchase gift cards. Not valid on clearance sales. May not be permitted with certain bundle offers. Not valid on: Academic and Employee purchase programs, HP Employee purchase program, Refurbished products, Extended Service Plans. For complete coupon conditions, see "Coupon Information" in the "Customer Service" section at www.hpshopping.com.
$200 off HP Pavilion Notebooks configured at $899 or more. HP Coupon Code NBW59688:
This coupon takes $200 off HP Pavilion notebooks priced at $899 or more, which means they will cost a minimum of $699 after discount. Only use this coupon if the coupons above have been depleted. This coupon code can only be used 900 timesClick here to visit HP and sta
Advertisement